Keep up with the ever-changing scrap metal market in New Jersey! We've got you covered when it comes to staying informed about current prices, so that you can make a savvy decision on your next sale. Make sure to check our list for all of the updated values and maximize your profits. Get the most bang for your buck with our comprehensive price guide! We're here to help dealers and individuals alike, providing all of the resources needed to unlock maximum profit from scrap metal. With us, you'll hit that sweet spot where value meets success – every time.
Selling Scrap in New Jersey
Staying on top of the current scrap metal prices in New Jersey is essential for successfully selling your scrap metals. The value of scrap metal can frequently fluctuate depending on the current market state and your local area. Maximize the value of your scrap metals by staying up to date with current scrap metal pricing information.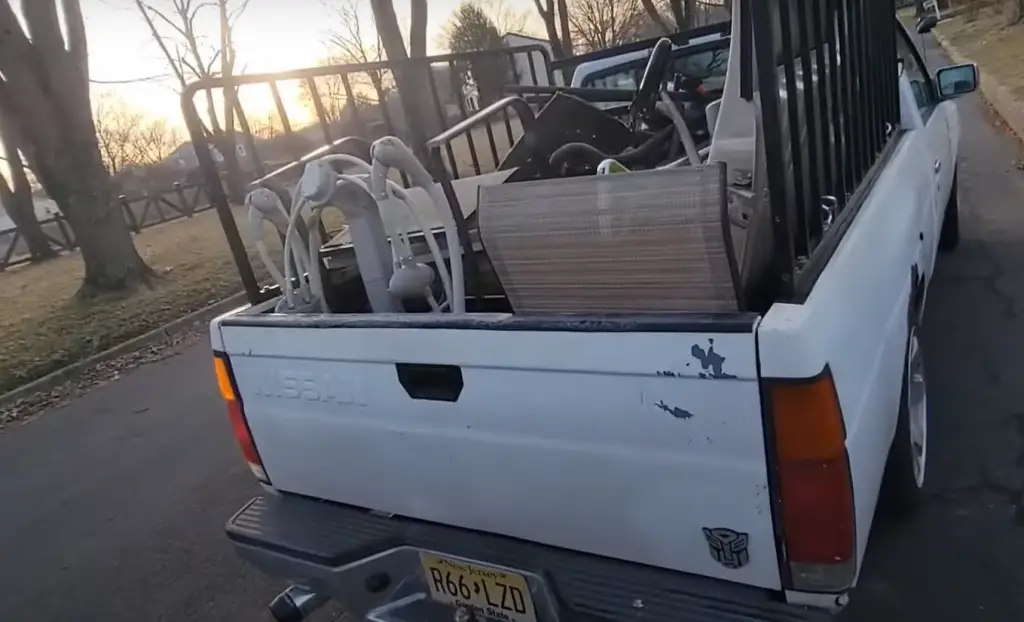 Stay informed on the current scrap metal prices in New Jersey with our frequently updated price guide. We track real-time pricing from local dealers throughout the state and provide instantaneous updates so you always have access to the latest information. Our price guide will help you determine the most profitable scrap metals, allowing you to reap maximum rewards when selling your scrapped materials. [1]
Scrap Metal Prices Per Pound in New Jersey
In New Jersey, you can cash in on amazing deals! Depending what kind of metal and location, your scrap metals could be worth more per pound than anywhere else. Get recycling today for the most competitive prices around.
If you're looking to sell scrap metal in New Jersey, here's what you may expect as an average:
Aluminum: $0.24 – $0.45 per pound
Copper: $2.20 – $3.10 per pound
Brass: $1.35 – $2.00 per pound
Steel/Iron: $0.07 – 0.14 per pound
Lead: $0.64 – 0.80 per pound
Stainless Steel: $0.25 – 0.50 per pound
Where To Sell Scrap Metals in New Jersey
Looking to make some extra cash? Selling your scrap metal in New Jersey is an easy way to do just that! From radiators and batteries, all the way up to copper and aluminum – looking for the right place couldn't be easier. Get ready for a financial boost today.
Turn your unwanted scrap metal into cash! At Tri-State Recycling, you can get top dollar for all metals – copper, brass, aluminum and more.
We make recycling simple and profitable – it's win/win.
When it comes to getting the best deal for scrap metal in New Jersey, you're already ahead of the game! Our prices are top notch and based on current market trends. Plus, our team is dedicated to offering value-based pricing so that you always get a great return. [2]
Best Scrap Yards in New Jersey
Ready to get the best deals on scrap metal in New Jersey? These top-rated yards have got you covered!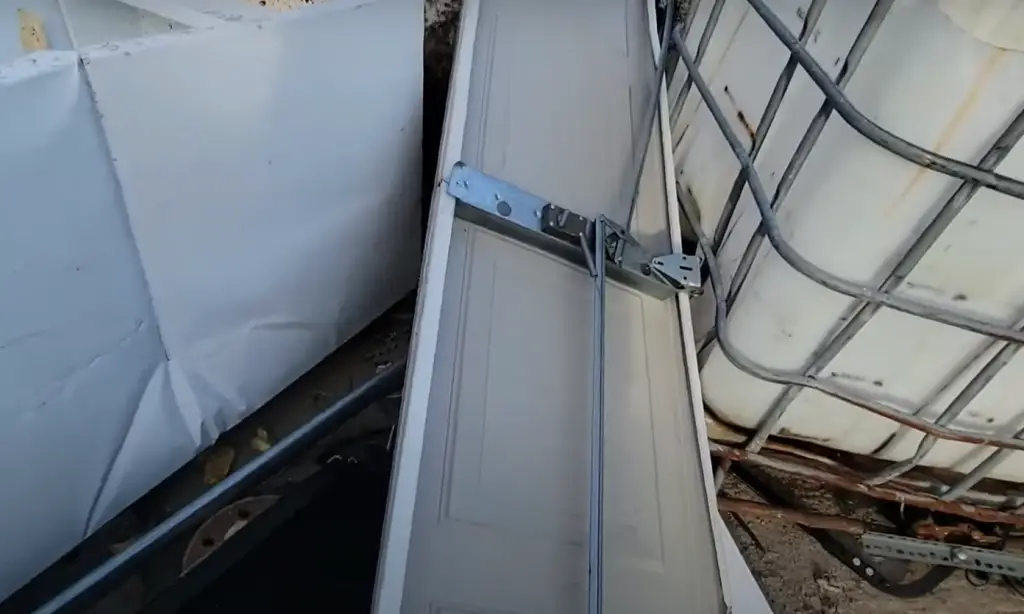 From aluminum and copper, to brass and steel – they'll provide unbeatable rates as well as stellar customer service. Don't wait – it's time to cash in with these fantastic Scrap Metal Yards today.
Scrap Mart Metal Recycling: Located in Paterson, Scrap Mart Metal Recycling is a full-service salvage and recycling center. Specializing in the acquisition of aluminum, copper, brass and steel scrap metal, they are your one-stop destination for all your scrap needs. They offer competitive prices and free pickup services for large orders.
Raritan Bay Iron & Metal: Located in Perth Amboy, Raritan Bay Iron & Metal has been in business since 1928. They purchase a diversity of scrap metal, and their prices are more than reasonable.
Jersey City Scrap Metal: For over four decades, this family-run junkyard in Jersey City has proudly served its community with unrivaled dedication. Not only do they buy both ferrous and non-ferrous metals, but they also buy a variety of other materials at competitive rates.
New Jersey Metal & Salvage: Boasting unparalleled customer service and unbeatable pricing, this Jersey City scrap metal dealer is the go-to source for all your needs. Here, we welcome any and all kinds of scrap metal – from aluminum to copper and steel.
Metro Metals Recycling: Located in the heart of Trenton, Metro Metals Recycling is an exemplary full-service scrap metal recycling center offering top-tier services. From ferrous and non-ferrous metals to other diverse materials, they purchase it all!  [3]
Scrap Copper Prices in New Jersey
The cost of scrap copper in New Jersey fluctuates dramatically based on the grade and condition of the material. Prices tend to be higher for copper wire and tubing, while bare bright copper can fetch the highest prices. Copper radiators will also sell for a premium, as they usually contain brass and aluminum.
Scrap Aluminium Prices in New Jersey
In New Jersey, aluminum scrap is in high demand due to its various uses and benefits. Scrap aluminum prices in New Jersey can be wildly disparate based on the type and condition of the scrap.
The most common types of aluminum scrap sold include castings, turnings, turnings with paint and borings.
These prices are affected by the current market rate and the condition of the scrap.
Scrap Brass Prices in New Jersey
Brass is a copper and zinc alloy that has many practical uses, including plumbing hardware and musical instruments. The price of scrap brass in New Jersey can differ drastically depending on the particular kind and quality of brass being recycled.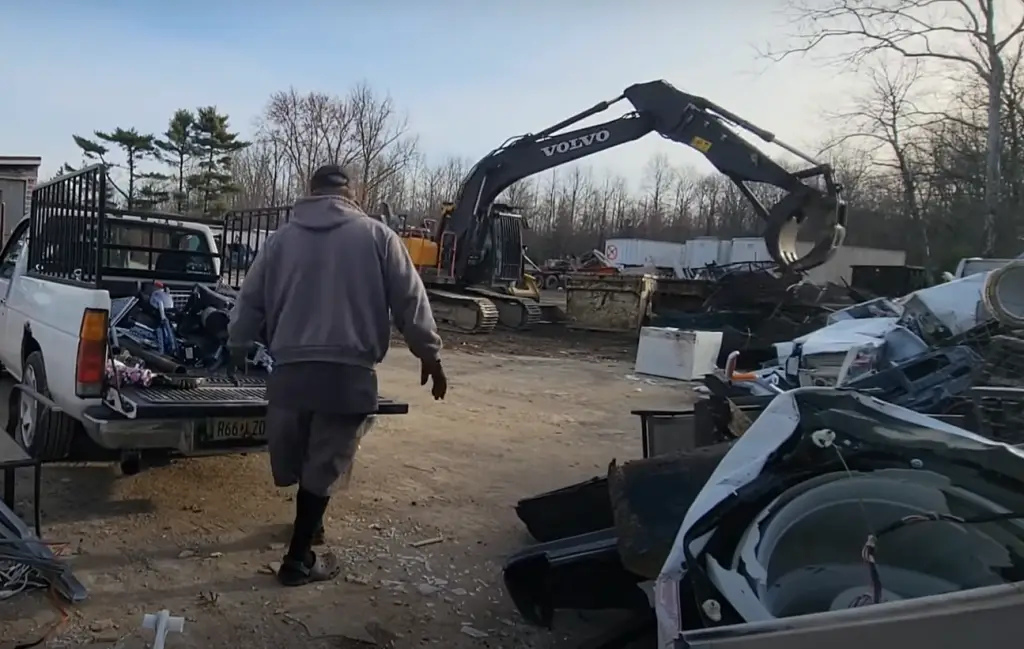 Scrap brass encompasses a variety of alloys, such as red and yellow brass, aluminum bronze, and rod or bar stock. Depending on the quality and type of scrap brass, prices in New Jersey can range from a low $1 to an impressive high of over $3 per pound. In addition, some scrap metal recyclers may offer additional incentives for larger loads of material. [4]
---
FAQ
What is the highest-paying scrap metal?
In New Jersey, copper scrap metal provides the highest return on investment, followed by aluminum and brass. Copper can fetch an impressive $2.60 a pound, aluminum sells for up to $1 per pound, and brass commands a hefty price of up to $2.10 per unit. The price of other metals may be high depending on the market volatility and how pure the metal is.
How much is an old TV worth in scrap?
The price of an old TV in scrap metal depends largely on factors such as the size and type of the television, its weight and other components that may be involved. However, generally speaking, a typical tube-style television can fetch around $2 or more per pound when sold for scrap metal. This means that a 40-inch tube-style TV could be worth upwards of $30 or more when sold as scrap. LCD and plasma TVs usually contain plastic components and are not accepted by most scrap metal recyclers, so their value is extremely limited. In order to determine the exact price of your old television in scrap metal, you should contact a local New Jersey scrap metal recycler for a quote based on the specifics of your item.
What time of year are scrap metal prices highest?
Although scrap metal prices vary based on the current market, they tend to peak in the winter season. During frigid weather, a higher need for scrap metals can be seen due to more frequent home repairs – as well as supply and demand fluctuations which come along with the various seasons. Further, scrap metal prices typically peak during the spring and summer months when construction activity is at its highest. To maximize profits if selling scrap metal in New Jersey, the optimal times are during winter or late summer.
What is the best thing to scrap for money?
The response to this query depends on the actual worth of scrap metal in your local market. For those looking to make a profit in New Jersey, some of the most lucrative items for scrapping are brass, copper, aluminum and stainless steel. Brass has a high value because it is a non-ferrous metal that can be recycled many times without losing its properties, making it highly sought after for a variety of uses. Copper is also another highly valuable scrap metal due to its high conductivity and malleability. Aluminum is an incredibly popular material for scrapping because it is both lightweight and strong, making it useful in many commercial applications.
How much copper is in New Jersey?
The copper content of New Jersey scrap yards can vary drastically, depending on the location. Copper is an extremely sought after commodity, and scrap yards all across New Jersey are full of various metals. As is the case with any item being sold for scrap, copper prices vacillate based on market demand. The price of this product usually falls between $2 and $4 per pound, making it an affordable option for anyone.
How much is a pound of copper worth in NJ?
The worth of a pound of copper is ever-changing, dependent upon the current market value. By the end of 2020, copper scrap metal in New Jersey was selling for an impressive $2.80 per pound on average. However, prices can range from as low as $1.20 per pound up to over $5 per pound, based on factors such as grade, demand and market conditions.
Be aware of fluctuations in the market and be sure to do your research before entering into any transactions. Additionally, always keep safety in mind when dealing with scrap metal, as it can be dangerous and hazardous.
Is Aluminum worth anything as scrap?
Yes, aluminum is worth something as scrap. Undeniably, aluminum is one of the most profitable types of scrap metal you can come across. The prices for aluminum vary depending on where you are located and which type of aluminum you have. In New Jersey, the current price for a pound of aluminum ranges from $0.50 to $1.50.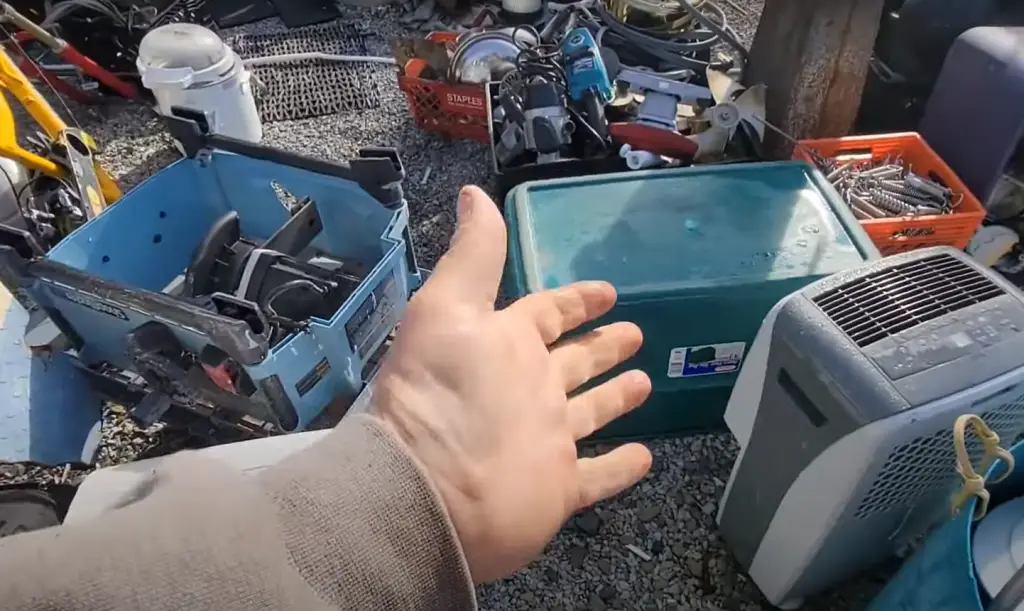 With aluminum as an ideal choice for scrap metal, anyone can take advantage of this opportunity to make a supplemental income. Nevertheless, it is worth noting that aluminum can be more challenging to locate than other varieties of scrap metal like steel or copper.
Can you get rich with scrap metal?
The cost of scrap metal in New Jersey and across the USA varies depending on current market trends, as well as what material you are attempting to sell. It is possible to make some money from collecting, sorting and trading scrap metals – but don't expect to get rich overnight! Staying cognizant of the latest scrap metal prices is crucial, as they are subject to frequent change based on worldwide demand. If you want to make the most of your profits, target one or two particular materials like aluminum cans, copper wiring, steel beams or other sought-after metals. With large amounts of scrap metal at your disposal, you can use it as a bargaining chip to secure an even better rate from the local scrap yard.
What metal is worth a lot of money?
The pricing of scrap metal is largely contingent on the type and state it's in – ranging from modest amounts to resounding sums. Some metals are worth more than others, and some are even worth a lot of money. Many sought-after metals for scrap include copper, brass, aluminum, stainless steel, lead, zinc and nickel alloys. Many items made of these metals can be recycled and sold as scrap, such as wires, pipes, radiators and more. Uncovering the metals that carry premium value is essential for generating a profit when selling scrap metal. Other valuable metals include iron and steel, which go for about $250-350 per ton. Gold is also very sought after for scrap due to its high value, and can go for up to $30 per ounce. Silver is also very valuable and goes for around $20 per ounce.
Which country buys the most scrap metal?
The resolution to this inquiry is contingent upon the kind of scrap metal being considered. Generally speaking, China is one of the biggest buyers of scrap metal worldwide. The UN Comtrade database revealed that in 2019, China was the highest importer of scrap metal with a staggering $7.5 billion worth of commodities imported – more than any other country that year. Other major importers include South Korea, India, the United States, and Japan. In New Jersey specifically, the largest buyers of scrap metal tend to be domestic mills and smelters that process the material for reuse in different manufacturing processes.
Useful Video: Recycling Metal ♻️ Prices going UP!!
Conclusion
All in all, the cost of scrap metal in New Jersey can be drastically different based on the kind of metal and present market climate. Given this, it is essential for scrap metal buyers and sellers to have knowledge of the pricing in their local market. As with any transaction, research and caution should always be taken when dealing with scrap metals. It is also recommended to work with a reputable dealer who can offer advice and help maximize the value of any scrap metal transaction.
---
References:
https://www.priceofscrapmetals.com/new-jersey/
https://www.scrapmetalpricer.com/scrap-metal-prices-per-pound-in-new-jersey/
https://rockawayrecycling.com/
https://www.scrapmonster.com/scrap-yards/prices/new-jersey/state/3395