Houston is a bustling city with a lot of industry and commerce. As such, there is always demand for scrap metal to be recycled or reused in various manufacturing processes. If you need to discard aged kitchen appliances, outmoded electronics or unwanted construction materials in Houston, it's wise to have a handle on the current scrap metal costs. This will help you with deciding how best to dispose of your goods correctly and maximize their value.
Selling Scrap In Houston
Houston is a great place to sell scrap metal. Before selling, it's important to get an idea of the current prices for different metals so that you can determine how much money you will make from your items. Metal prices will fluctuate depending on two main factors: the metal's type and quality, as well as its availability in relation to location and demand.
Different Types Of Metals That Can Be Scrapped In Houston
Houston is home to numerous businesses that offer scrap metal recycling services.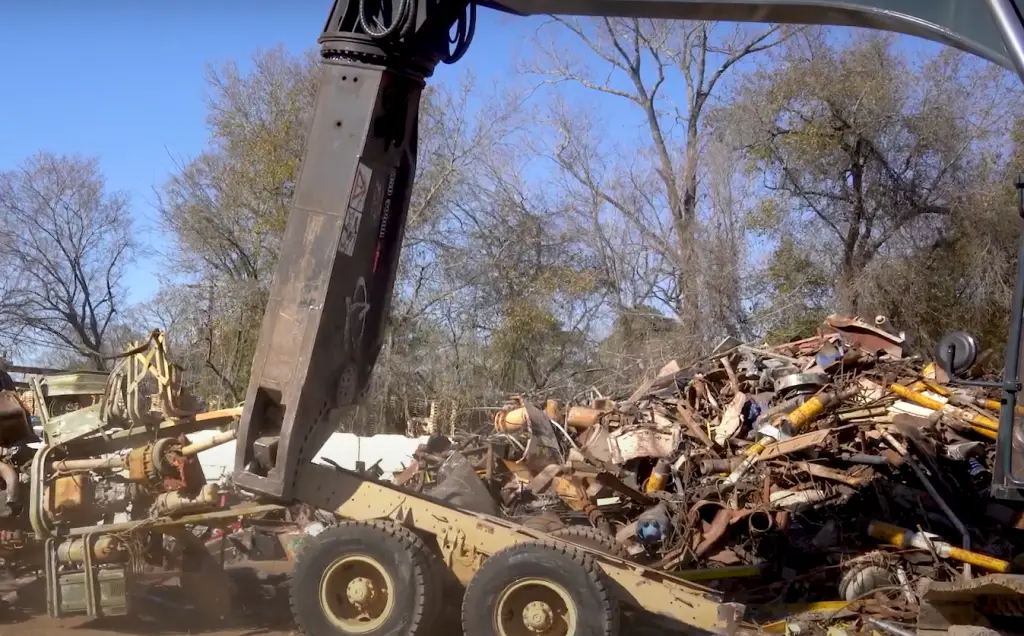 Whether you're a professional contractor, or just someone looking to clean out their garage, there are plenty of materials that can be recycled for cash. Here's an overview of the different types of metal that can be scrapped in Houston:
Aluminum – perhaps the most common type of scrap metal, aluminum is found in many everyday items such as cans and other containers. It's a lightweight material that can be recycled for cash or used to make new products.
Copper – copper is one of the most sought after metals in the scrap world because it has great value. This metal is commonly found in wires, plumbing pipes, and other electrical components.
Steel – steel is one of the most common types of scrap metal that can be recycled in Houston. It's strong and durable, making it a great option for building projects or manufacturing.
Brass – brass is a combination of copper and zinc, making it a strong metal that is often found in plumbing fixtures, door handles, and other items.
Lead – lead is a heavy metal commonly used in batteries and ammunition. It must be handled carefully due to its toxicity, but it has great scrap value. [1]
Summary Of Scrap Metal Laws In Houston
Scrap metal laws in Houston are regulated by the City of Houston. It is important to know these regulations before selling or buying scrap metal, as failure to abide by them can lead to penalties and fines.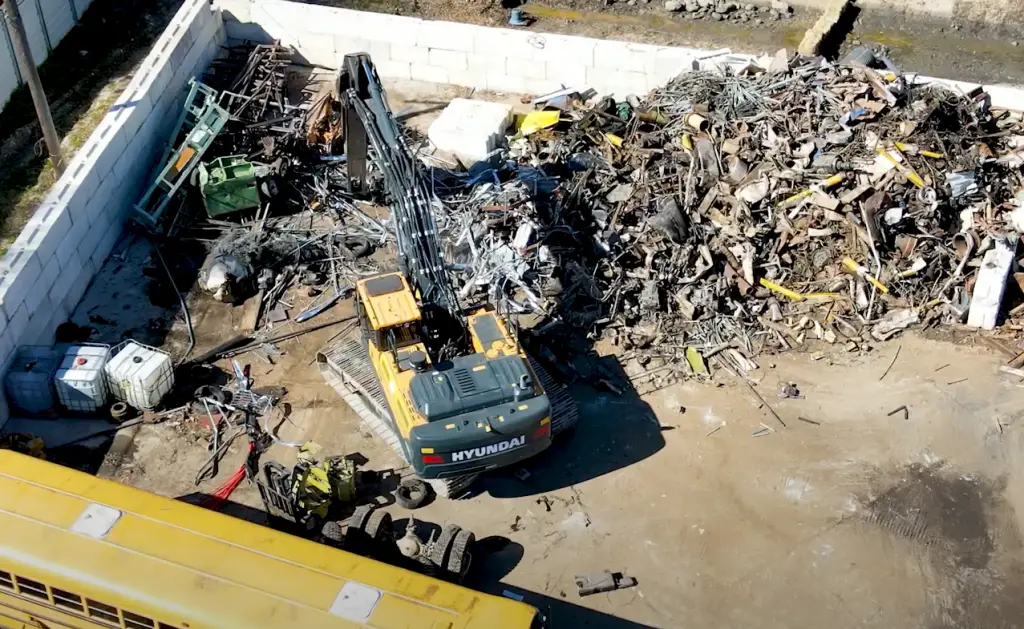 In Houston, the law governing scrap metal sales and purchases is of supreme importance; it regulates who can become a licensed dealer. All individuals and businesses that buy, sell, or store scrap metal must obtain a license from the City of Houston. Depending upon the nature of your business or whether you are an individual entrepreneur, the amount and form of applications and fees for licenses may differ.
Cities In Houston With the Best Scrap Metal Yards
Here are some of the best places in Houston to sell your scrap metals:
Central Metal Recycling – Located on South Main Street, Central Metal Recycling has been around since the early 70s. On top of that, they are also taking in aluminum cans and other non-ferrous metals.
Houston Recycling Services – If you're looking for a full service recycling facility, Houston Recycling Services is the place to go. Our recycling center welcomes ferrous and non-ferrous metals, automobiles, as well as other bulky products. They weigh all scrap materials electronically for accuracy and fairness.
Houston Scrap Metal Recyclers – For four decades, this family-run business has been a leader in the scrap metal industry. Whether it be ferrous or non-ferrous metals, we are proud to accept just about anything – cars and large items included. Plus, they offer free pick up service for customers who need it.
Northwest Metal Recycling – Located in northwest Houston, Northwest Metal Recycling has been around since the early 90s. Regardless of what kind of metal you have, they will gladly purchase it from you and make sure to pay the highest price possible. They also offer convenient drive-up service so you can unload your materials quickly and easily.
Southwest Recycling – Located in southwest Houston, Southwest Recycling is one of the largest scrap metal yards in the area. They graciously accept both ferrous and non-ferrous metals, as well as larger items such as vehicles, appliances, and more. [2]
How To Sell Scrap Metal In Houston
If you're looking to start selling scrap metal in Houston, here are some simple steps to get started:
Find a local scrap metal buyer. Begin your journey by conducting a web search for "Houston scrap metal buyers" to discover businesses that specialize in buying and selling scrap. Make sure to research the company's reviews and ask them about their current prices for different types of metals.
Sort your metals into categories. Different types of metals have varying levels of value, depending on the market. For example, copper is often more valuable than aluminum. Additionally, some metals may need to be separated by type and grade.
Consider a scrap metal pickup service. If you don't want to transport your scrap metal yourself, locate a company that offers pick up services. That way, the burden of lugging it all and getting paid is off your hands.
Gather any necessary documents. When selling scrap metal in Houston, you should have proof of ownership close at hand to show the buyer.
Negotiate the best price. Empower yourself to haggle for the best deal on your scrap metal. Scrap buyers in Houston often have wiggle room on their prices, so it's important to get the best deal you can. [3]
Scrap Copper Prices In Houston
Scrap copper prices in Houston are affected by the global supply and demand of scrap metal. As one of the largest ports for international trade in the United States, many ships arriving in Houston bring scrap metals from overseas that are used in construction projects. This influx of new sources affects both domestic and international pricing levels. Additionally, industrial companies located within Houston, such as automotive and appliance manufacturers, produce scrap metal that is sold to local buyers.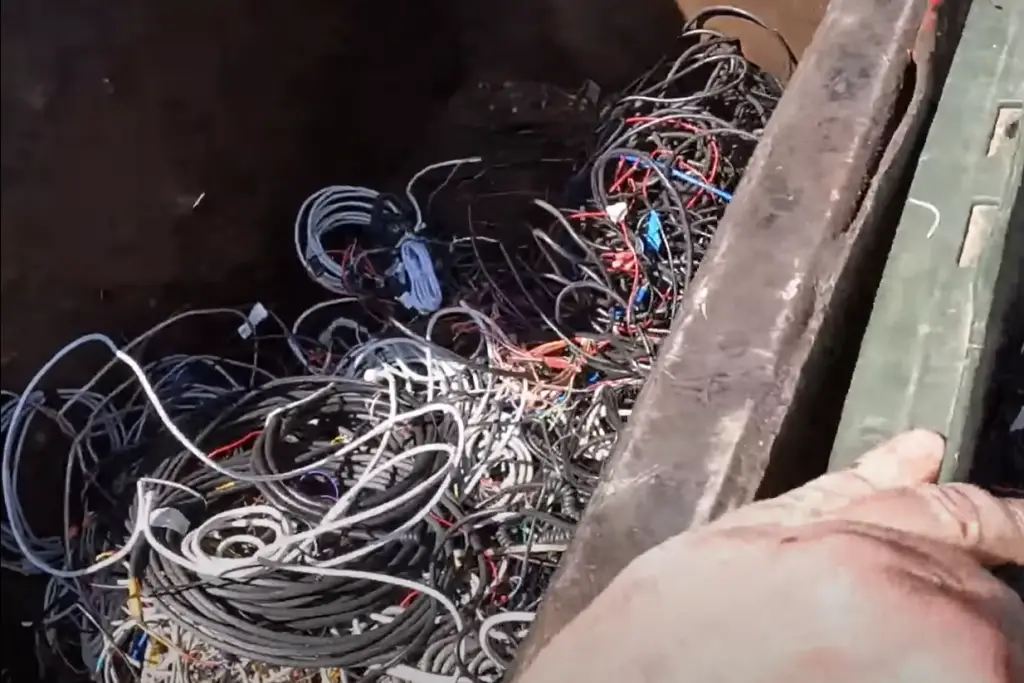 The price of scrap copper in Houston fluctuates daily depending on the market conditions. Scrap metal recycling companies purchase copper and other metals from individuals and businesses in order to resell them at a higher rate. This creates a competitive marketplace where prices can rapidly change based on the amount of scrap in circulation.
Scrap Aluminium Prices In Houston
Houston, Texas is a great place to recycle scrap aluminum. As the fourth most populous city in the United States, Houston has an abundance of scrap metal dealers for recycling your used aluminum. The price of scrap aluminum can vary depending on the condition, grade and quantity of the material you have available.
The most common grades accepted at Houston scrap metal yards are type 6063 and 5052. Type 6063 is often used in architectural extrusions, window frames, door frames and other intricate shapes. It offers better corrosion resistance than other grades of aluminum. Type 5052 on the other hand is a harder grade of aluminum that is commonly used for marine applications such as boat hulls, fuel tanks and propellers.
---
FAQ
How much is carbide scrap worth in Houston?
The price of carbide scrap in Houston varies depending on the grade and quantity. Generally, carbide scrap can be sold by the pound or ton and prices range from $0.50 to $10 per pound or up to $15,000 per ton. It is important to note that prices may fluctuate due to market conditions and other factors. If you are looking to sell carbide scrap in Houston, it is best to contact a local scrap yard for the current market rates and estimated prices.
What is the most valuable scrap metal right now?
The most valuable scrap metal right now is copper. Copper prices have been steadily increasing over the last decade and are currently selling for around $3.10/lb in Houston, Texas. When attempting to gain a larger return from recycling scrap metal, other metals such as aluminum, stainless steel and brass can be excellent options. The prices of these metals vary from day to day, so it is important to do your research and check for the current prices before selling any scrap metal.
What is the price of scrap copper in Texas?
The price of scrap copper in Texas is dependent on the type of copper and the current market conditions. Generally speaking, prices for clean and unalloyed wire are higher than those for mixed or alloyed materials. In Houston, prices for scrap copper can range from around $2 per pound to more than$4 per pound depending on grade, cleanliness and market conditions. For the most accurate pricing information, contact a local scrap metal recycler in Houston to get an up-to-date quote.
How much is stainless steel worth?
The value of stainless steel depends on the grade and condition of the material. Stainless steel typically ranges from $0.50 to $2.00 per pound in Houston, Texas. Higher grades of stainless steel that contain a higher percentage of chromium and nickel are worth more than lower grades of stainless steel.
What are the latest scrap prices?
The scrap metal market in Houston is always fluctuating, depending on the global economy. The most common types of metals that are bought and sold in Houston include aluminum, copper, brass, stainless steel, iron and lead.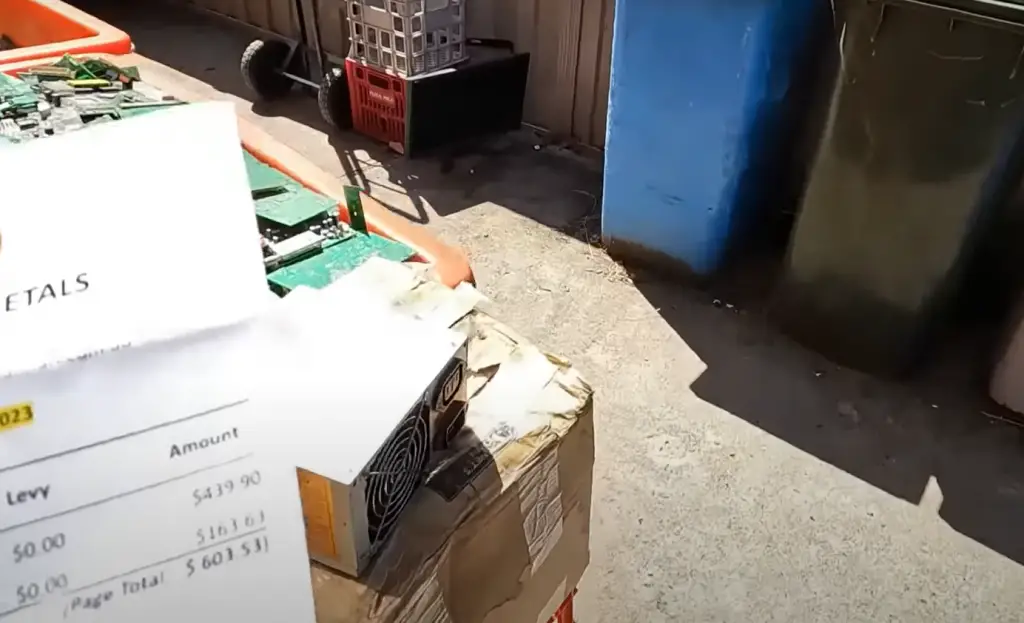 Aluminum is generally priced at around 70-80 cents per pound; however, aluminum cans may fetch more. Copper is usually priced at around $2.50 per pound, while brass typically goes for around $1.20 per pound. Stainless steel has a slightly higher price, ranging from $0.25 to $1 per pound, depending on the type of metal it contains and its condition. Iron is currently selling for around $90 to $130 per ton in Houston, while lead can fetch up to $1.20 per pound.
How much is a pound of titanium worth?
The price of titanium per pound is determined by several factors, such as quality and availability. In Houston, scrap metal buyers generally offer between $7.00 and $12.00 per pound for titanium scrap metals. The exact price can vary depending on your local recycling facility or market conditions. Keep in mind that when selling titanium scrap you may also need to consider the cost of sorting, packaging and transporting it.
How many cans make a pound?
The precise number of cans necessary to accumulate one pound hinges on the size and style of every can. Aluminum beverage cans generally require 31-33 to form a pound, while steel food cans demand 23-24 for the same amount. Keep in mind that these numbers may slightly vary depending on the weight of the individual cans.
What is the best scrap?
When it comes to scrap metal, some metals are more valuable than others. The most sought after scrap metal in Houston is copper, steel and aluminum. Copper is the most valuable type of scrap because it's a high-grade material that can be recycled over and over again with no loss of quality. Steel and aluminum also have higher demand, as they're used in a variety of applications and are relatively easy to recycle. Other scrap metals such as brass, stainless steel, lead and titanium have lower demand and scrap prices. This is due to the fact that while they can be recycled, they often require special equipment or processes to do so correctly.
What is worth money in scrap?
When it comes to scrap metal, certain materials are more valuable than others. Common items that can bring high Houston scrap metal prices include copper, aluminum, steel and brass. Other items such as stainless steel and iron may also be worth money if the price is right. Many people in the Houston area have found success in recycling their old appliances, wiring and other metal objects. By taking the time to scrap their metals, they can earn money without having to invest in new materials. When looking for Houston scrap metal prices, it is important to know what type of material you are dealing with.
How do you value scrap?
Several components influence the worth of scrap metal, such as its type and current market value. To determine the value of a particular piece of scrap, it's important to identify what metal it is made from, as well as its weight and condition. In Houston, Texas (and across the US), scrap metal prices can vary based on local supply and demand, as well as the grade of the material.
Useful Video:Houston Scrap Metal Recycling Center: Scrap business with a heart for community.
Conclusion
Houston scrap metal prices are determined by a variety of factors including supply and demand, grade of material, processing fees, and transportation costs. By carefully monitoring these factors and understanding their relative importance in the determination of Houston scrap metal prices, sellers can accurately calculate the value of their material and maximize profits. Additionally, buyers should also be aware of these factors to ensure they are not being overcharged.  Ultimately, the scrap metal market in Houston is a dynamic and constantly changing environment, so staying up-to-date with pricing trends can make all the difference when it comes to successful transactions.
---
References:
https://www.priceofscrapmetals.com/texas/houston/
https://www.scrapmetalpricer.com/scrap-metal-prices-per-pound-in-texas/houston/
https://www.scrapmetalbuyers.com/sell-to-us
https://www.scrapmetalpricesusa.com/scrap-metal-prices-houston.php