Welcome to our comprehensive review of the Lotos LTP7000 Plasma Cutter. We'll be covering everything you need to know about this amazing machine so that you can make an informed decision when it comes time to purchase one. The Lotos LTP7000 is a powerful and durable plasma cutter that is perfect for both professional and hobbyist welders. We'll start by discussing the features and benefits of this machine, then review its usage and performance potential, offer some helpful tips for getting the most out of it and finally answer some frequently asked questions about the LTP7000. Whether you're a beginner or an experienced welder, this comprehensive guide will help you understand the capabilities of the Lotos LTP7000 and ultimately help you make the best decision for your welding needs. So, let's get started!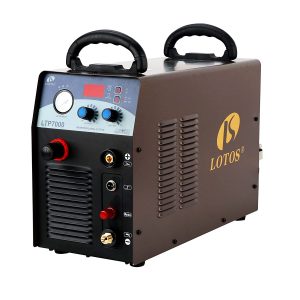 Introducing the Lotos LTP7000 plasma cutter – the easy way to make clean, precise cuts. This non-touch pilot arc torch is ideal for cutting through a variety of materials, including rough, painted and rusty surfaces. Plus, with its 2T/4T enabled feature you can release your finger for long-time cutting tasks.
We've also made sure that this plasma cutter is compatible with BCON40 and BCON90 consumable sets so you don't have to worry about compatibility issues.So why choose the Lotos LTP7000? By choosing our product, you can rest assured knowing that you are getting a quality piece of machinery that is sure to make your life easier. Plus, we offer an unbeatable 30 days refund and 3 years limited warranty to give you peace of mind when making your purchase. So what are you waiting for? Make quick and precise cuts with the Lotos LTP7000 today!
Lotos LTP7000 User Manual
Having problem? Download Lotos LTP7000 instructions.
---
Pros & Cons of Lotos LTP7000
---
Buyer's Guide
Why Lotos?
The Lotos LTP7000 is a great choice for both DIYers and professional welders. It is designed with an advanced IGBT inverter technology, making it highly efficient and reliable. Its portability and durable construction make it great for welders on the go.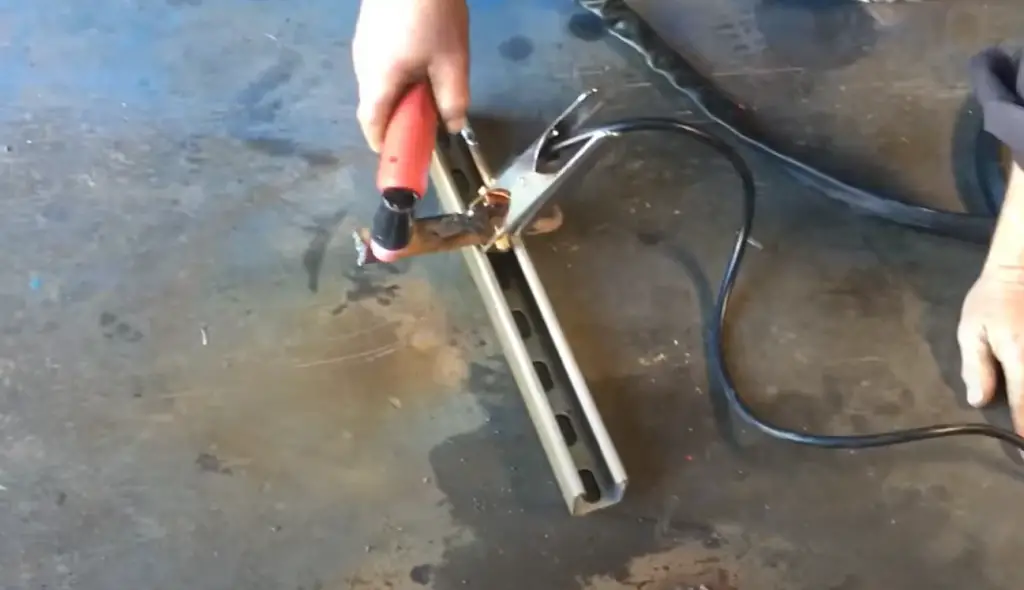 With its wide selection of welding modes and control settings, you can get the perfect results no matter what type of job you are tackling.[2]
For Whom Lotos LTP7000 Designed For?
The Lotos LTP7000 is ideal for hobbyists, professionals, and do-it-yourselfers who want to work on their vehicles or maintain a home workshop. Its efficient design and powerful features make it an excellent choice for those who need both portability and power. It's also reasonably priced making it accessible to most budgets. It's easy to use and is perfect for light-duty jobs such as automotive repair, welding, and simple home repairs.
The bright white LED display and the modern design make this a great choice for those looking for a more contemporary look.
These safety features make the Lotos LTP7000 a great choice for those who want to take their home workshop to the next level.
[2]
Lotos LTP7000 specs at a glance
The Lotos LTP7000 is a multi-process welder that allows you to do MIG, Stick and TIG welding. It has an output range of 30A/110V/20% duty cycle up to 200A/230V/60% duty cycle. This machine runs on both 110v and 220v power sources and comes with a 10ft MIG gun, 10ft TIG torch, 10ft stick electrode holder, gas valve and ground cable.
Design and Portability
The Lotos LTP7000 is a portable, lightweight plasma cutter. It weighs only 19 pounds and can be easily moved around for on-site jobs. The cart design allows the unit to be securely mounted in place, making it ideal for long periods of use or for completing detailed work. The ergonomic handle gives you better control of the cutter and makes transport easier.
The LCD display is easily readable and provides useful information about the current cutting settings. You can also quickly adjust the speed and amperage of your cut, making it easy to customize for a variety of jobs. The Lotos LTP7000 comes with an earth clamp that attaches to metal surfaces for more secure connections. The unit is also compatible with a variety of consumables so you can use it for different types of cutting and welding tasks.[2]
Performance
The Lotos LTP7000 performs exceptionally well. It is able to cut through a variety of metals with ease, and its duty cycle allows for longer periods of use without overloading. The power settings are adjustable, so you can adjust the speed or power depending on your project's needs. The portability also makes it easy to move around the workshop.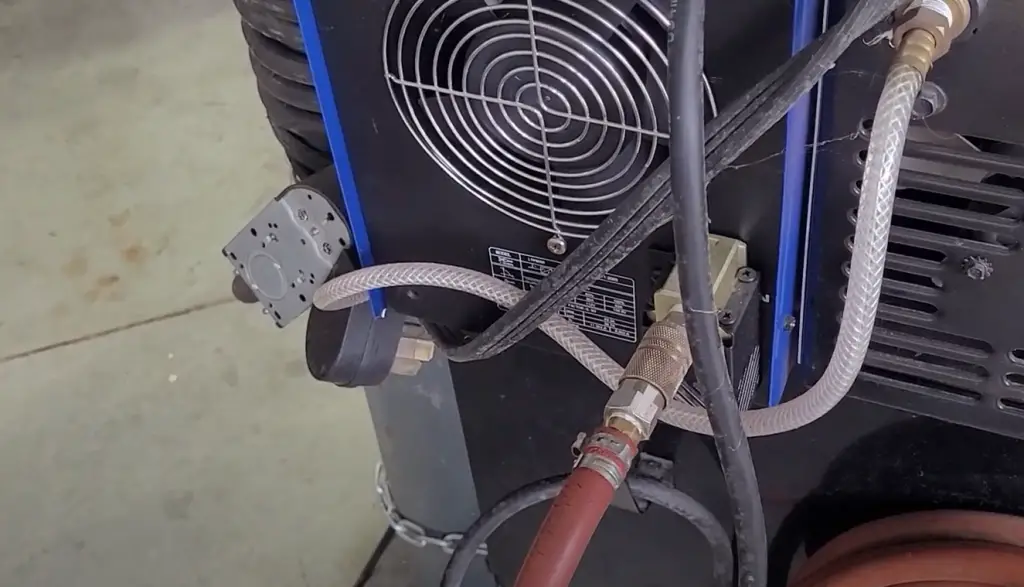 The cutting and welding capabilities also make this a great choice for professionals. The Lotos LTP7000 can cut through thick steel sheets, making it an ideal choice for metal fabrication shops. Additionally, its TIG welding feature makes it perfect for a variety of repair jobs or custom projects. The adjustable power settings allow you to create accurate and smooth welds, no matter the thickness of the metal.
Plasma Cutter Unboxing
If you've just purchased a Lotos LTP7000 plasma cutter, then congratulations! This powerful, versatile tool is sure to make your projects easier and more efficient. But before you can get started with it, you'll need to unbox it and set it up.
Making spatter
Making precise, spatter-free cuts requires a few tricks and knowledge. Here are some tips to make your next project with the Lotos LTP7000 a success:
Make sure that your welding amperage setting is correct. Too high or too low amperage settings can cause spatter.
Increase your travel speed to reduce spatter.
Use a welding arc stabilizer to help reduce the size of spatter during cutting and welding.
Aim for fewer, longer welds instead of more numerous, shorter ones to reduce spatter.
Change your consumables regularly to keep the arc clean and reduce spatter.
Reversible drive rolls
The Lotos LTP7000 has a powerful drive roll system that allows for both forward and reverse rolling. This makes it ideal for cutting through thicker materials, as it provides extra torque to get the job done quickly and efficiently. The reversible drive rolls also reduce friction on the material being cut, ensuring that there are no burn marks or other damage to the finished product. The drive rolls also feature adjustable depth control, allowing you to easily adjust the depth of cut and get precise results every time. The Lotos LTP7000 is truly one of the most versatile plasma cutters on the market.[2]
Hinged door
The Lotos LTP7000 is equipped with a hinged door to help keep your work area well ventilated. This ensures that the machine can be used safely in any environment, and allows you to avoid unwanted fumes or dust from entering the work area. It also has an adjustable pressure control knob, allowing you to set the plasma cutter to the right pressure for the job at hand. The hinged door also makes this machine easy to access and maintain. Overall, it's a great feature that adds to the value of this unit.[2]
Power output
The Lotos LTP7000 offers a maximum output of 50 Amps, making it easy to handle demanding cutting and welding tasks. With an adjustable current range from 20A up to 50A, you can easily find the perfect settings for your job.
Weight and Transportation
The Lotos LTP7000 is a lightweight and compact plasma cutter. It weighs 23 lbs, making it easy to move around your workspace or onto a job site. The unit also comes with two carrying handles for easy portability. Additionally, its small size makes it great for tight spaces where larger cutters cannot fit.[1]
Wire Speed and Voltage Settings
The Lotos LTP7000 has adjustable wire speed settings and voltage settings to adjust the arc force according to the required welding parameters. With the wire speed adjustment knob, you can easily control the feed rate of the wire for different thicknesses and materials. The adjustable voltage allows for more precise welds with less spatter.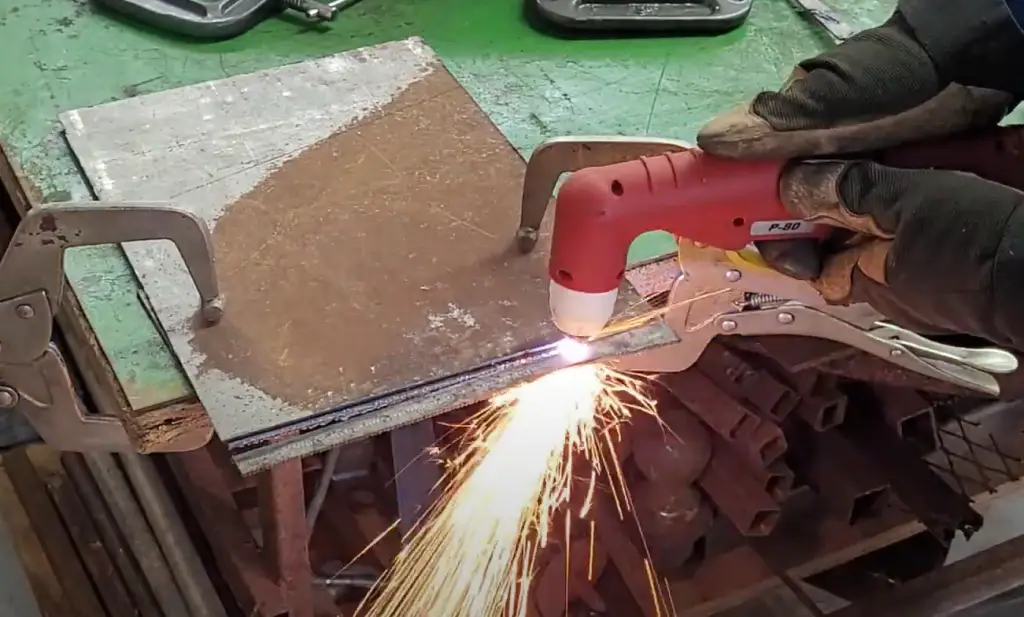 The machine also features an infinite voltage control system, which gives you the ability to fine-tune the arc force and optimize welding performance.
System setup
The Lotos LTP7000 is a powerful plasma cutter that is easy to set up and use. It comes with an automated torch height control (THC) system, automatic pilot arc start for non-contact electrode tips, as well as a protective external ground clamp. The system also includes a 110V/220V dual voltage input, so it can be used with almost any electrical system.
Before you start using the Lotos LTP7000, make sure to read the user manual carefully and follow the instructions for setting up and operating your machine safely. Make sure that all safety measures are in place, such as proper eye protection, gloves and face protection before engaging in any cutting activities.[1]
Usability
The Lotos LTP7000 has a highly intuitive design with easy-to-use controls. The pulse duration is adjustable from 0.25 to 2 seconds and the output power can be set at 10, 20 or 30A. It also features an on/off switch for safety. The machine is relatively lightweight (only 25 pounds) and can be easily transported from one location to another. The torch head is designed with a flexible cable which enables the user to adjust it according to their needs.[1]
Price
The Lotos LTP7000 comes with a great price tag. While other plasma cutters can cost upwards of thousands, the Lotos LTP7000 is available for less than $500. This makes it one of the most affordable machines on the market and ideal for hobbyists, small businesses, and DIYers. The package includes a 1-year warranty and many accessories such as a torch, a ground clamp, an air filter regulator, and more. It's also compatible with other consumables, so you can get the most out of your machine.[1]
Warranty Options
The Lotos LTP7000 offers a generous warranty for its products. Customers can choose from a limited 1-year warranty or an extended 3-year warranty. The 1-year option covers all parts and labor, while the 3-year option covers parts only and requires customers to pay for any labor costs associated with repairs during this time.
The Lotos LTP7000 also comes with a 30-day return policy.
Safety features
The Lotos LTP7000 is designed for ultimate safety and user convenience. It has dual-frequency plasma technology that not only improves cutting performance, but also offers enhanced safety features when compared to other plasma cutters in its class. The device is equipped with a pressure-sensitive arc force control knob to prevent the device from arcing or sparking during operation, and it has an adjustable postflow feature that allows you to control the length of time the cooling gas is applied after a cut. The Lotos also features overload protection, meaning that if the temperature inside the machine gets too high, it will automatically shut off for added safety.
Who Should Consider Getting a Lotos LTP7000 Plasma Cutter?
If you're looking for a reliable, easy-to-use plasma cutter that can tackle several types of projects, the Lotos LTP7000 is an excellent option. It's suitable for home hobbyists and professionals alike, allowing users to cut through a variety of materials with clean edges. The machine includes all the necessary accessories so you can begin your project right away, including a torch and ground clamp.
Where to buy the Lotos LTP7000?
The Lotos LTP7000 is widely available and can be purchased online and in-store. It's a great choice for home use, as it's portable and easy to set up. You'll find it at most hardware stores, including Home Depot, Lowes, Harbor Freight, Amazon and many other outlets.[2]
What Happened to the Lotos LTP7000?
The Lotos LTP7000 was a popular plasma cutter that was released in 2015. It was marketed as an affordable and reliable tool for cutting metal of all kinds, including aluminum, stainless steel, copper, brass and other materials. Unfortunately, the manufacturer has since discontinued the model.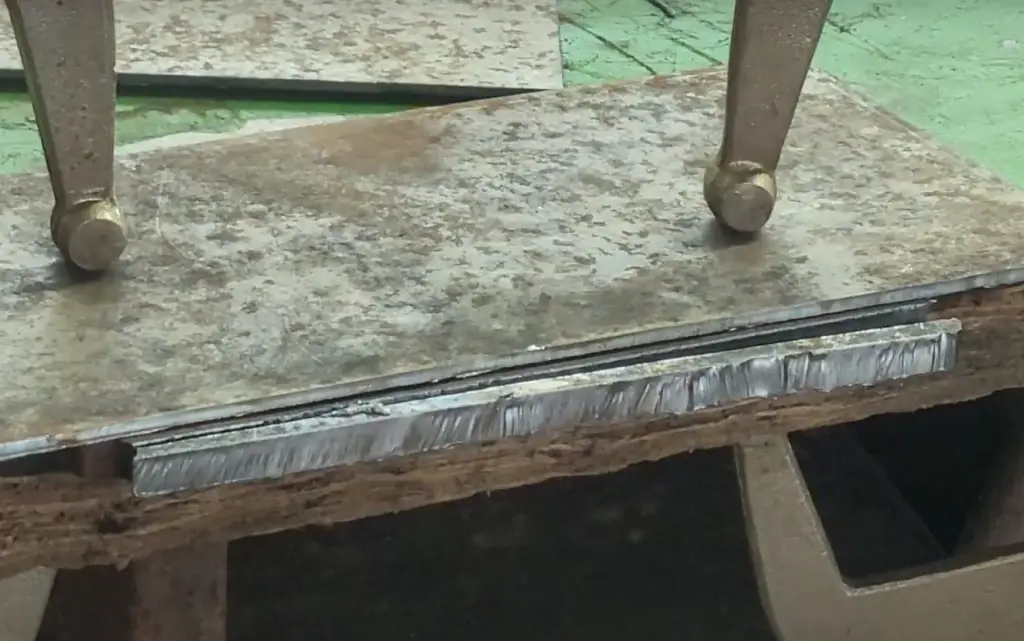 In its place comes the updated version: the Lotos LTPDC2000D. This model is designed for more heavy-duty use, with a larger cutting capacity and more features. It also comes with an automatic dual voltage technology that enables the machine to switch between 110V and 220V inputs.[2]
What should you know before buying the Lotos LTP7000?
When shopping for a plasma cutter, there are some important things to consider. The Lotos LTP7000 is an excellent choice for both DIYers and professionals alike, but it pays to do a bit of research before making a purchase. Here are some key factors to keep in mind:
Power Output: The Lotos LTP7000 has a maximum output power of 80 Amps, and is suitable for cutting up to 3/4 inch thick steel. This makes it perfect for most tasks around the home or shop.
Cut Quality: The cut quality of the Lotos LTP7000 is excellent, with very little slag buildup and minimal dross on the cutting surface. This ensures clean, precise cuts every time.
Portability: The Lotos LTP7000 is relatively lightweight and compact, making it easy to transport and use in tight spaces. It also comes with a carrying handle for added convenience.
Value: With its excellent power and cut quality, the Lotos LTP7000 is an excellent value for money. It's also backed by a 3-year warranty from the manufacturer.[2]
---
FAQ
Where is the Lotos plasma cutter made?
The Lotos LTP7000 is made in China. It is designed for light duty cutting and features the latest inverter technology to help you work smarter not harder. The machine comes with a 3 year limited warranty and has been tested in accordance with international safety standards.
What is a Lotos plasma cutter?
A Lotos plasma cutter is a device that uses electricity to cut through metal objects. It works by passing a high voltage electric arc through the workpiece which melts the metal and cuts it into pieces. The Lotos LTP7000 is a versatile and reliable machine that can be used for cutting thin sheet metal, aluminum, steel, stainless steel and more. It is lightweight, powerful and accurate making it ideal for a variety of projects. Additionally, the Lotos LTP7000 has built-in safety features to help minimize the risk of accidental injury or property damage.
How do you use Lotos LTP5000D plasma cutter?
Using the Lotos LTP5000D plasma cutter is easy. Just set up the machine, connect your air compressor, attach ground clamp to the workpiece and turn it on. Make sure you have a good connection between the plasma cutter and the workpiece by placing the torch firmly against the material while adjusting gas flow accordingly. Then adjust amperage and voltage setting to get an optimal cut. To make a straight cut, use the edge of the nozzle as guide and follow it with your hand. Finally, turn off power switch when finished cutting. It is important to always use safety glasses and gloves while using any plasma cutter in order to minimize the risk of injury or property damage.
What pressure should I use to run my plasma cutter?
The recommended pressure to run the Lotos LTP5000D plasma cutter is between 60-80 PSI (4.1-5.5 bar). This pressure will ensure a good air flow, providing optimal performance while also maintaining safety standards. If you experience any issues with your machine, consult the product manual or contact customer service for further assistance.
How do you get a perfect cut with a plasma cutter?
Getting a perfect cut with the Lotos LTP5000D plasma cutter requires some practice and patience. Firstly, make sure that you have established a good connection between the torch and your workpiece. Then adjust gas flow, amperage and voltage setting to get an optimal cut. To make a straight cut, use the edge of the nozzle as guide and follow it with your hand. Finally, move the torch slowly to get a clean cut without any warping or distortion. It is important to take your time and practice in order to perfect your technique and ensure good results every time you use the machine.
Video Guide: Best Lotos Plasma Cutter | Top 9 Lotos Plasma Cutter 2021 | Top Rated |
Conclusion
The Lotos LTP7000 is a great option for those who want a reliable, affordable and easy-to-use plasma cutter. It offers excellent performance while also being lightweight and portable. It's perfect for smaller projects, but it can still cut through thick metal plates with relative ease. The included safety features make it an even safer option for inexperienced users. All in all, the Lotos LTP7000 is an excellent choice for anyone looking for quality and convenience at an affordable price point.
We hope this comprehensive review has provided you with the answers to your questions and helped you make a decision when it comes to purchasing a plasma cutter. If there's anything we missed, feel free to reach out and let us know. Happy cutting!
---
References:
https://weldingpros.net/lotos-230-review/
https://fixitmanblog.com/lotos-230-reviews/