If you're a serious DIYer or hobbyist, the Hobart Handler 125 is an ideal welding machine for your projects. It's got all the features of a professional-grade welder but at a fraction of the cost. Whether it's sheet metal fabrication, automotive repairs, farming equipment maintenance or any other project requiring welding, the Hobart Handler 125 will get the job done right. In this review, we'll cover all you need to know about this welding machine in detail – from what it offers to its best features and more. So read on for our comprehensive review of the Hobart Handler 125.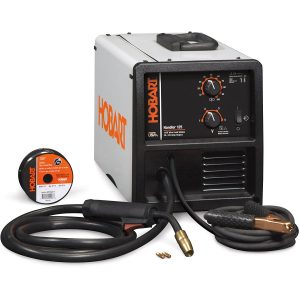 Introducing the Hobart Handler 125 welding machine – your handy, versatile tool for any project! Nothing says "professional grade" quite like this powerhouse of a machine. With its new gas valve installed and its capabilities to weld up to 24 Gauge – 3/16 inch steel, the Handler 125 is ready to tackle all kinds of projects from small repairs to bigger home improvement tasks.
Plus, with an output range of 30-130A and a support capability for .023"-.035" wire sizes, you can rest assured that you have the control you need to execute even more challenging and time consuming projects on time. The 115V 60HZ welding saw also ensures that it won't take up too much energy, making it as efficient as possible.The friendly customer service staff at Hobart will answer any questions or provide training if needed. With the Hobart Handler 125 welding machine in your setup, you'll be sure to complete every job with ease and confidence!
Hobart Handler 125 User Manual
Having problem? Download Hobart Handler 125 instructions.
---
Pros & Cons of Hobart Handler 125
---
Buyer's Guide
Why Hobart?
Hobart has been crafting quality welding equipment since 1917, and the Hobart Handler 125 is no exception. This mid-weight machine runs on 120 or 240 volts of power and can tackle a variety of projects with ease. It features an adjustable voltage control that offers smooth starts, improved arc stability and reduced spatter. The Handler 125 also comes with a handy built-in gas solenoid for easy setup and operation.[2]
For Whom Hobart Handler 125 Designed For?
The Hobart Handler 125 is designed for hobbyist welders and professionals alike who need a dependable and easy-to-use MIG welder. It's the perfect option for those just starting out with welding, as it is simple to set up and use, while also offering excellent performance at an affordable price point.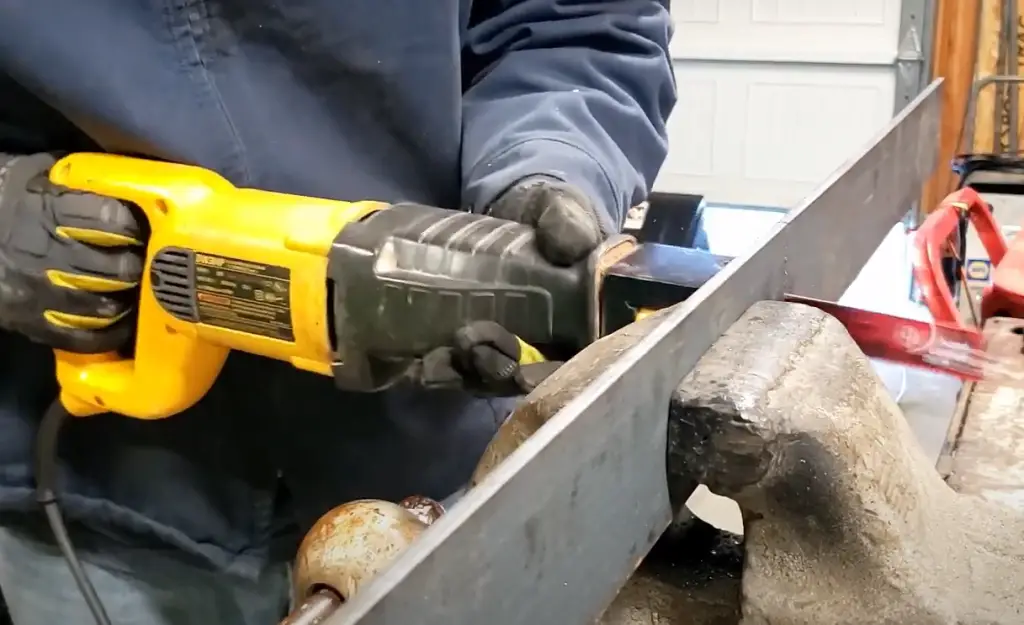 The Handler 125 is also a popular choice among experienced welders who need a reliable machine for on-site repairs and light fabrication. This welder offers the versatility to tackle almost any welding job, from sheet metal to steel plate and everything in between. With its power and reliability, it's no wonder that this welder has become so widely used. Whether you're a professional or just starting out, the Hobart Handler 125 is an excellent choice for welders of all levels.[2]
Hobart Handler 125 specs at a glance
When considering a welder, it's important to know what you are getting in terms of specs. With the Hobart Handler 125, these include:
Duty Cycle: 20% at 90 Amps
Input Voltage: 115 V
Output Range: 25 – 125 Amps for AC and DC welding on steel, stainless steel and aluminum
Amperage Control: Continuously adjustable with seven settings
Weight: 44 lbs.
These specs make the Handler 125 easy to use for all kinds of welding projects, from repairs around the home or shop to more extensive DIY projects. The small size and weight also make it a great choice for portability on the go.[2]
Design and Portability
The Hobart Handler 125 is designed for portability and convenience. It weighs only 30 pounds, and has built-in handle and control panel for easy transport. It also features a solid steel drive system that ensures smooth operation in all conditions. The unit comes with a 5-position voltage selector switch so you can adjust the output to match your welding application.
The Handler 125 has a compact design, so it is easy to store and transport. It also features an ergonomic handle that makes it comfortable to carry around and use. The controls are simple and straightforward, making this model ideal for novice welders.[2]
Performance
The Hobart Handler 125 is a good-performing welder. It can weld up to 1/8" steel with a flux core, and up to 3/16" steel with self-shielded wire.
This welder can also reach temperatures of up to 600°F, enabling stronger welds. It operates on a standard 115V outlet so it doesn't require additional electric work. The Handler 125 is ideal for welding auto body panels, small frame fabrication, and general repair work.
MIG welder unboxing
Unboxing the Hobart Handler 125 MIG welder is a simple and straightforward process, but it's important to do it correctly. Here are some tips for unboxing your new welding machine safely and efficiently:
Make sure you have enough space around you to open the box safely. It's best not to open the box on carpet or other soft surfaces.
Once you open the box, be careful not to hit sharp edges or pinch your fingers. The Hobart Handler 125 MIG welder is a heavy-duty machine, so it may be difficult to maneuver out of the box without assistance.
Inspect the welding machine for any damage and make sure all of the necessary parts are included. The Hobart Handler 125 MIG welder comes with a torch, welding cable, ground clamp, and regulator/flowmeter.
After unboxing your new machine, follow the manufacturer's instructions to ensure proper setup and installation. This includes plugging in the appropriate power sources and connecting the torch, ground clamp, and regulator/flowmeter.[2]
Full-size MIG platform
The Hobart Handler 125 is a full-size MIG welding platform and one of the most popular MIG welders on the market. As such, it packs an impressive feature set that makes it ideal for tackling any kind of welding job.
The Handler 125 boasts a duty cycle of 30% at 140 amps, allowing it to handle a wide range of welding materials. It also features adjustable wire speed and voltage settings so you can easily find the right setting for your application. Additionally, this welder comes with a bunch of accessories, including a spool gun, drive rollers and contact tips.
Making spatter
The Hobart Handler 125 is designed to help you make spatter-free welds. It features a patented built-in spatter shield that absorbs the heat of your weld and evenly distributes it, reducing the amount of spatter that is produced.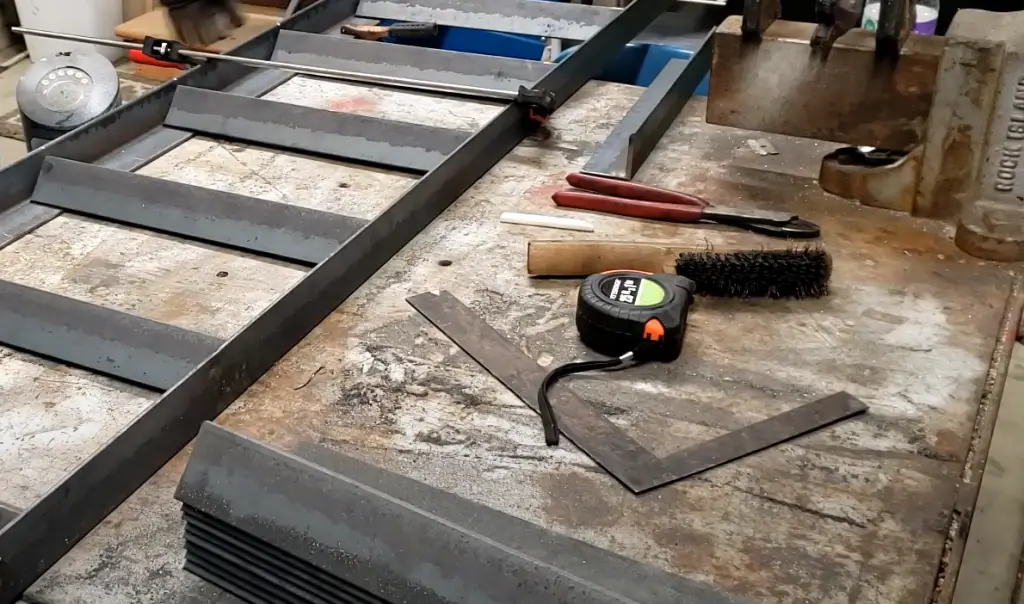 The machine also has adjustable amperage settings so you can precisely control the heat output of your welding. It also has a quick-release drive roll system for easy wire feeding and a fine-wire control switch that allows you to adjust the wire speed from 0 – 350 inches per minute. For added convenience, the machine also includes a fan-on/off switch for use in windy conditions.
Reversible drive rolls
One of the features that makes Hobart Handler 125 so popular is its reversible drive rolls. These rolls make it easy to switch between welding and cutting without having to remove or replace any parts. The rolls provide a consistent, smooth feed rate with no slippage, which means you can get the same quality results for both jobs. They also come with an anti-spatter coating, which helps to reduce splatter buildup and prolong the life of your welding gear. The Handler 125 also comes with a number of other features, including dual voltage controls, adjustable wire speed and voltage, and even a spool gun for aluminum welding.[2]
Hinged door
A unique feature of the Hobart Handler 125 is its hinged door. This allows for easy access to your welding projects, so you can quickly replace parts or adjust settings without having to move the entire unit. The large, clear window also makes it easier to monitor the progress of your welding projects. As an added bonus, the handle and hinged door make it easy to carry around the Handler 125, so you can take advantage of its portability.[2]
Power output
The Hobart Handler 125 is a MIG welding machine that offers excellent power output. It has an output range of 25 to 140A, making it suitable for both light and heavy-duty welding jobs. The duty cycle on the unit is 20% at 90A and 30% at 140A, which means you can get more work done in less time. The machine also has an adjustable voltage control so you can select the right power output for your job. Overall, it's a great welding machine that provides reliable power output in a variety of applications.[1]
Weight and Transportation
The Hobart Handler 125 is a lightweight welder, weighing in at only 57 lbs. It comes with wheels and an ergonomic handle to make it easy to transport from one job site to another. The compact size allows you to store it in tighter spaces as well. It also has thermal overload protection so you don't have to worry about it overheating while in transport.[1]
Wire Speed and Voltage Settings
The Hobart Handler 125 is an extremely versatile MIG welder with a wide range of wire speed and voltage settings. It features four voltage levels, three-speed ranges and two drive systems. The four different voltage levels allow you to adjust the amperage according to your welding project's needs. With the three-speed ranges, you can choose the voltage that is most suitable for your welding requirements. The two drive systems – a direct-drive motor and an inverter-type system – provide smooth operation and consistent performance.
System setup
The Hobart Handler 125 is very easy to set up. It comes pre-assembled with an easy-to-follow instruction manual and all the necessary tools are included. You just need to do some basic setup like attaching the torch, connecting the ground clamp, and setting up your shielding gas. Once everything is connected, you can start welding.[1]
Usability
The Hobart Handler 125 is a great choice for just about any welding job. It's easy to set up and use, even if you're new to welding. The controls are straightforward, and the machine will let you know when it's time to adjust your settings as you weld different materials. You can easily customize the setup of your machine, so you can get the perfect weld for whatever project you're working on. And, it's powerful enough to handle just about any job you throw its way. So, whether you're welding pipe or fabricating a bracket, the Handler 125 will make sure your work looks great and lasts for years to come.
Price
The average price of a Hobart Handler 125 is around $950. Depending on where you buy it from, the price may vary slightly. The cost includes a 7-inch spool, an 8-inch drive roll, two contact tips and a 15 ft power cord. Most sellers also offer various discounts and promotions that can help you save on your purchase.[1]
Warranty Options
The Hobart Handler 125 comes with a standard 1-year warranty from the manufacturer. This warranty covers any manufacturing defects and includes free parts replacement. Additionally, you can purchase an extended 3-year warranty for more extensive coverage.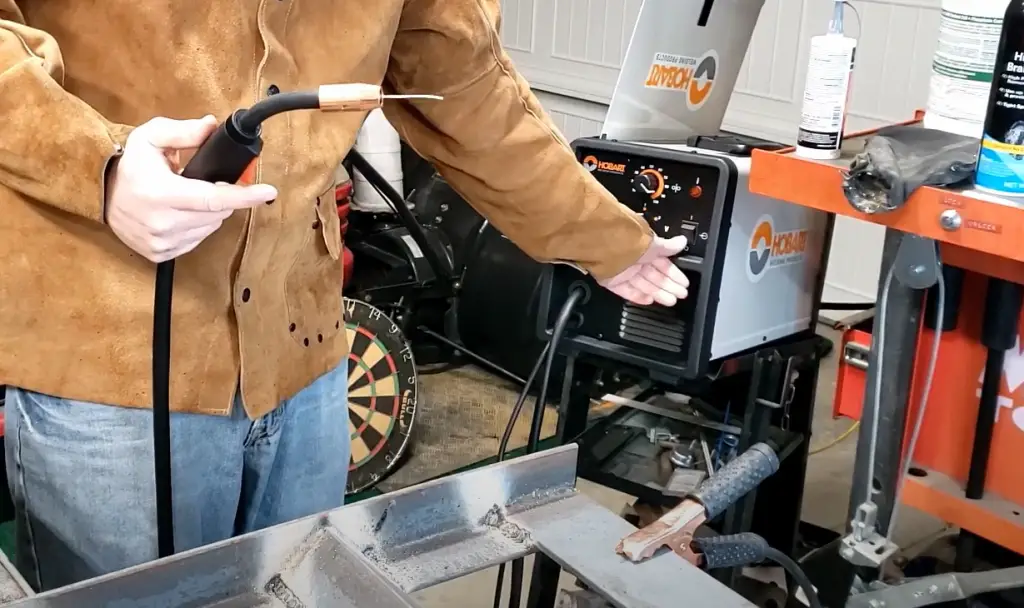 This means that if you experience any technical issues with your welder, you'll be able to get help and support from the manufacturer. Hobart also provides a customer service line where they can answer any questions you may have about your welder.[1]
Safety features
The Hobart Handler 125 is equipped with a host of safety features to ensure you have a safe welding experience. The protective cover over the drive assembly keeps fingers and other items away from moving parts, while the quick disconnect hose connections facilitate easy connection and removal of welding cables. Other features like adjustable output power control, auto-shut off when not in use, and a low voltage spool gun help increase safety and reduce the risk of injury. Additionally, the Handler 125 is UL-certified and meets all applicable industry standards for quality assurance and safe operation. With these features, you can be sure that you have reliable protection while welding with the Hobart Handler 125.[1]
Who Should Consider Getting a Hobart Handler 125 Welder?
If you're looking for a reliable, easy to use welder that will efficiently produce quality welds, the Hobart Handler 125 is perfect for you. It is great for both beginner and experienced welders, as it can handle light-duty jobs while also being powerful enough to tackle more challenging projects. The Handler 125 comes with an impressive array of features and a heavy-duty construction, making it a great choice for any welding job. It is also extremely user-friendly, with easy to follow instructions and simple controls that allow even beginners to quickly get started on projects. With the Hobart Handler 125 you can easily weld materials like mild steel, aluminum and stainless steel.[1]
Where to buy the Hobart Handler 125?
If you're looking to purchase a Hobart Handler 125, then you're in luck! There are plenty of places where you can buy this fantastic welding machine. You can either purchase it from an authorized distributor or even from an online store.
What Happened to the Hobart Handler 125?
The Hobart Handler 125 was a popular welding tool from the Hobart Manufacturing Company. It was released in 1996 and quickly became the go-to choice for welders and fabricators all over the world. Unfortunately, due to changing technology, the company discontinued this product in 2018 after 22 years of production.
What should you know before buying the Hobart Handler 125?
The Hobart Handler 125 is a lightweight, portable MIG welder designed for hobbyists and light-duty welding projects. It has an easy-to-use interface with simple settings and controls that make it easy to learn the basics of welding quickly.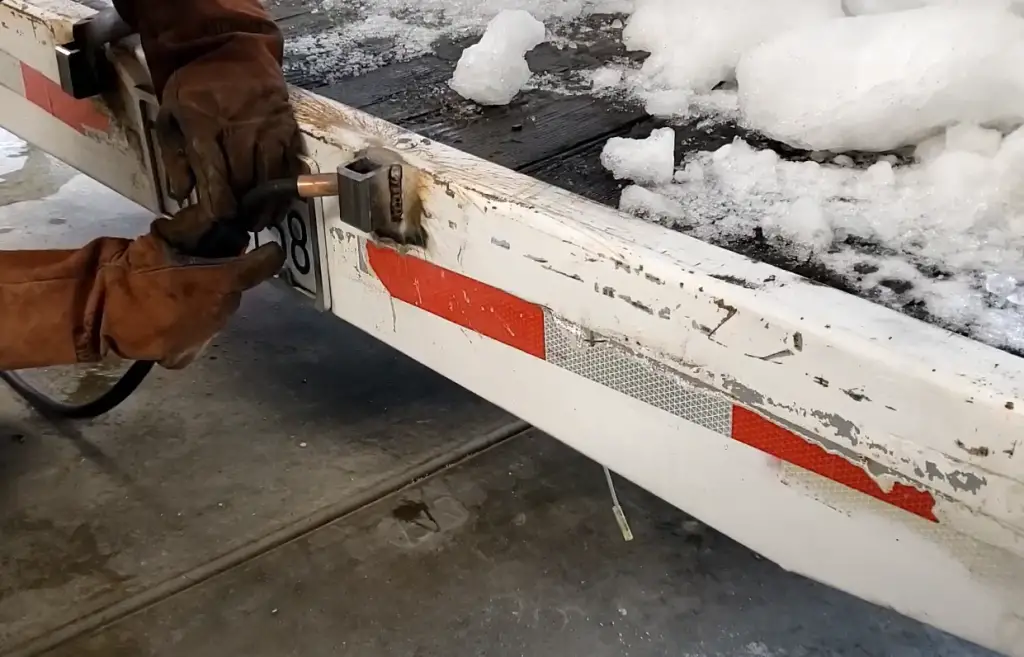 The machine comes with a 20% duty cycle at 125 amps, allowing you to weld for up to two minutes at a time before pausing for cool down. It can use solid or flux core wire, making it versatile enough for many kinds of materials. Additionally, the machine comes with a 10-foot MIG gun and a sample spool of 0.030-inch mild steel welding wire, so you can get started right away.
---
FAQ
How thick can Hobart 125 weld?
The thickest material that the Hobart Handler 125 can weld is ¼ inch mild or low-alloy steel. The total amperage range of this model is 25 to 140A and it has a duty cycle of 20% at max output.
Does the Hobart Handler 125 use gas?
The Hobart Handler 125 does not require the use of gas. It is a flux-core only, so it does not need shielding gas for welding. The flux core wire provides its own shielding, making this model a great choice for welders who don't have access to gas or want to eliminate the need and hassle of using it.
Are Hobart welders any good?
Hobart welders are among the best on the market. They are known for their quality and reliability, so you can be sure that your Hobart Handler 125 will provide excellent performance for a long time. The company also provides great customer service and support, so you can get help if you ever need it. You can rest assured that your Hobart Handler 125 will provide the best possible welding experience.
Is Hobart better than Lincoln welder?
It really depends on what your needs are. Hobart has superior technology and a wide range of machines to choose from, while Lincoln is known for having easier-to-use models. Ultimately, it comes down to what kind of welding you plan on doing and which features you need in order to get the job done right. Both brands offer excellent quality and performance, so it just comes down to finding the right welder for your needs.
Video Guide: Hobart Handler 125 Flux Core Mig welder unboxing and review for beginners
Conclusion
The Hobart Handler 125 is a great tool for the budget-conscious beginner or seasoned welder looking to take on bigger projects. With features like infinite wire speed control, thermal overload protection, and five voltage settings, this versatile machine makes welding easy and enjoyable. It's reliable, durable and offers great value for money. Whether you're a hobbyist, artist or professional welder, the Handler 125 is an excellent choice.
Overall, this product offers great value for money with its reliable performance and versatility. We hope our review and tips have helped you make an informed decision about whether the Hobart Handler 125 is right for your needs. Happy welding!
---
References:
https://weldingpros.net/hobart-ironman-230-review/
https://fixitmanblog.com/hobart-ironman-230-reviews/