Wisconsin boasts a thriving scrap metal industry, and the values for such scrap material shift on an almost daily basis. If you're planning to buy or sell scrap metal in Wisconsin, it pays to be aware of the current market prices so that you can make smart decisions. Whether you're a business looking to buy large quantities of metals, or an individual looking to sell small amounts of recyclable material, understanding the fluctuating cost of scrap metal in Wisconsin is essential.
How to Find Scrap Metal Prices in Wisconsin
Finding up-to-date scrap metal prices in Wisconsin can be a difficult task. The best way to stay informed about current prices is to contact local scrap yards, as each one may vary in the types of metals they accept, and their pricing structures. Finding dependable data on the web has never been simpler than with Scrap Monster or other credible recycling and scrap metal industry sources.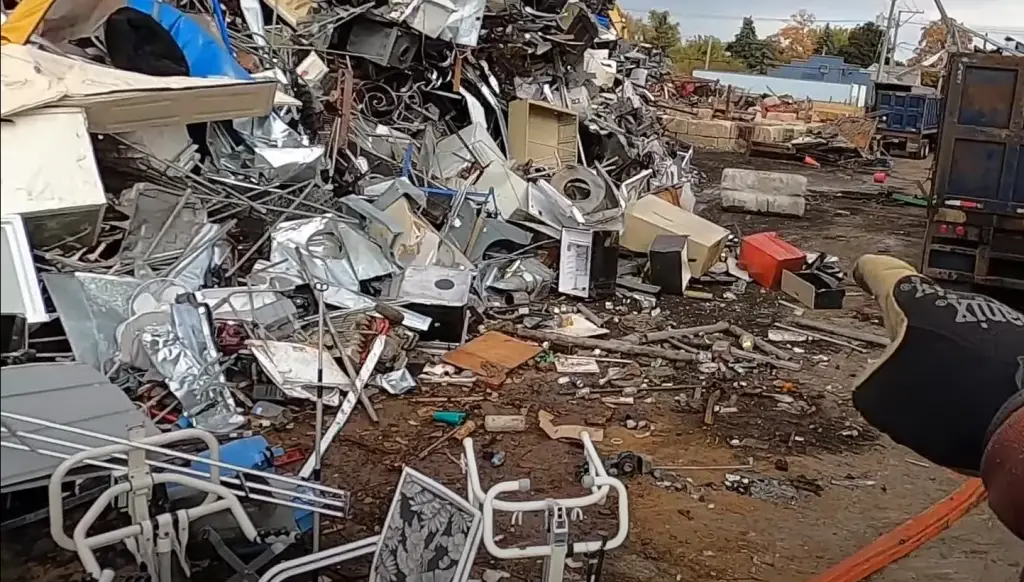 When you're researching scrap metal costs in Wisconsin, bear in mind that the rate of metals is always changing, determined by factors like supply and demand, current events, and market volatility. To get a better understanding of what price you can anticipate, comparison shopping at various scrap yards or online outlets is the best option.
Who To Sell Scrap Metal To in Wisconsin
Check out these renowned spots to get the best deals for your scrap metal in Wisconsin.
Local Scrap Yards: When looking to get rid of scrap metal, local scrap yards provide a great source for offloading and getting paid. They usually offer competitive prices and often have staff that can help you with sorting and weighing your metals.
Online Scrap Metal Buyers: If you have scrap metal, there are numerous online buyers who would be eager to purchase it from you! They may offer better prices than a local scrap yard, but you need to be aware of any shipping costs that may be involved with using an online buyer.
Recycling Centers: Numerous towns and cities in Wisconsin offer recycling centers that take scrap metal free of charge or for a small fee. These recycling centers are an excellent option if you want to do your part to help the environment by reducing waste and encouraging recycling. [1]
Average Scrap Metal Prices in Wisconsin
From aluminum to steel and everything in between, Wisconsinites can find a wealth of scrap metal including brass, copper, stainless steel and more. The London Metal Exchange (LME) regularly sets the prevailing metal prices for a variety of materials.
Depending on the scrap metal recycling center or yard you sell your scrap to, prices in Wisconsin can range drastically. Many centers have different pricing structures and will offer different prices depending on the type of metal. [2]
How to Calculate the Weight of Your Car
If you're looking to discard your old car, it's essential to recognize the weight of its scrap metal. Knowing your scrap metal's weight is essential for determining the most advantageous price, so having an accurate estimate is critical. Calculating the weight of your car scrap metal in Wisconsin is a simple task that only requires a few steps.
Step 1: Calculate the Weight of Each Part
To start, ascertain the weight of each component you intend to discard, such as the engine, body, and tires & wheels. You can use online tools such as Online Metals for this step.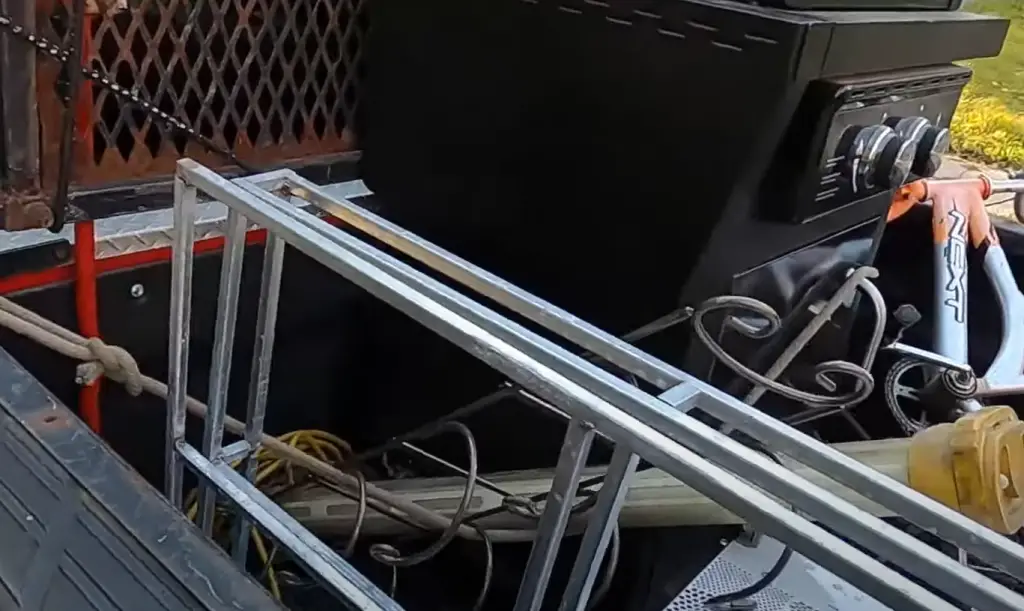 Make sure to include any additional parts that could be recycled.
Step 2: Add Up the Total Weight
Once you have determined the weight of each part that you plan to scrap, add up all these individual weights to find the total weight of your scrap metal. This is the overall weight that will be taken into consideration when determining the cost of your scrap metal.
Step 3: Know Your Scrap Metal Prices
It's important to have an understanding of current scrap metal prices in Wisconsin, as this affects how much you get for your car scrap metal. Check online for current pricing before bringing your car scrap metal to a recycler. [3]
Best Scrap Yards in Wisconsin
If you're in Wisconsin and looking for a scrap yard that provides great customer service at competitive rates, here's a list of some of the best options:
American Iron & Metal – Located in Milwaukee, this family-owned scrap yard has been serving the area since 1930. They offer competitive prices for aluminum, copper, steel, cast iron, brass and other metals.
ABC Recycling – Operating since 1991 in Madison, Wisconsin, this scrap yard will pick up scrap materials from your home or business and pay you top dollar for it.
Midwest Metals – This family-owned scrap recycling business has been serving the Eau Claire area since 1986. From aluminum to brass, copper to steel – they specialize in the purchase and sale of all sorts of metals.
Schmitt Recyclers – Get the best deal on scrap metals in Oshkosh! We stock an impressive selection of aluminum, copper and brass – all at unbeatable prices. They have been serving the area since 1986.
Portage Iron & Metal – With seven decades of scrap metal recycling experience, this Portage business provides unbeatable prices on copper, steel and other metals. Make sure to check out what we have to offer. [4]
---
FAQ
What is the price of scrap aluminum in Wisconsin?
In Wisconsin, scrap aluminum prices are quite dynamic and can fluctuate based on the current market.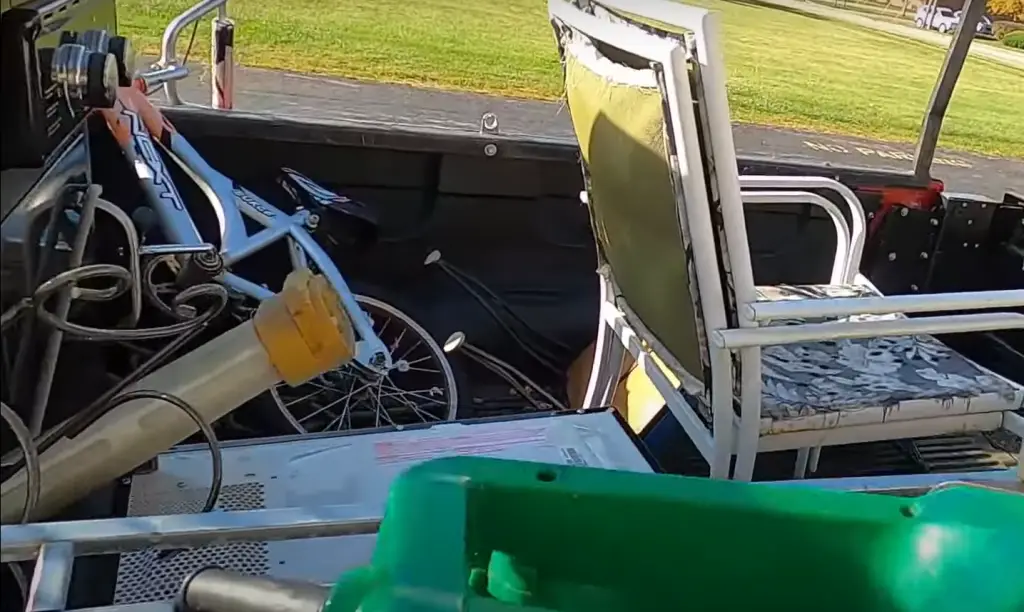 Whether you're looking to sell or buy it, a great place to start is your local area dealers who will have up-to-date insight into pricing for specific types of scrap metal – with an average price range ranging from $0.17 – $0.32 per pound.
What is the most valuable scrap metal right now?
Copper is currently the most in-demand scrap metal in Wisconsin. Copper prices have been steadily increasing due to its widespread use in a variety of applications, from plumbing and electrical wiring to electronics and medical equipment. Aside from the more popular metals like stainless steel, aluminum, brass and bronze are also considered as highly valued materials.
Is there money in selling scrap metal?
Yes! Harnessing the power of scrap metal can be a great way to generate additional income. With the right knowledge and resources, you can turn a profit on scrap metal in Wisconsin.In Wisconsin, the cost of scrap metal fluctuates depending on what kind it is and the state it is in. Non-ferrous metals, such as aluminum, copper, and brass are typically more prized than ferrous counterparts like iron and steel.
Are metal prices going up?
The price of scrap metal has been fluctuating significantly in recent years, making it hard to answer the question of whether or not prices are going up. In Wisconsin, however, there have been some general trends that can be seen over the past few years. Overall, the price of copper and aluminum have increased steadily since 2017.
How much do you get for a pound of steel?
Steel is a valuable commodity, with prices varying depending on the type and current market trends. From ferrous metals containing iron as their primary element to non-ferrous alloys without significant amounts of this substance – they are sold by weight and can bring an impressive return when recycled. In Wisconsin, scrap metal prices are on a sliding scale depending on the type and quality of steel you have. Get more bang for your buck – some special types or uses may see an even greater return! With current market rates ranging from $0.07 to as high as $3 per pound, there is potential for savvy scrappers to make quite a pile of cash with their metallic treasures.
What are scrap prices right now in Wisconsin?
With scrap prices in Wisconsin fluctuating daily, it's important to stay up-to-date. For the most competitive pricing on your metals, contact local recyclers and yards for the latest information. Your efforts could lead to amazing savings! When sorting through scrap metal in Wisconsin, you can expect to reap higher rewards for non-ferrous metals like copper, aluminum and brass. Their greater demand means that these items boast a larger value within the scrap market – an exciting prospect if you're looking to make some extra money.
What is a ton of aluminum worth?
Aluminum is a valuable commodity, with the current market price for one ton of aluminum – which equals roughly 2000 lbs – valued at $1,600. But if you've got scrap metal lying around that needs to be recycled and turned into cash? Wisconsin-based recycling centers will pay top dollar depending on factors like its condition and alloy content. Take clean aluminum siding for example. With its higher purity level, you can expect to get more value from it than cast aluminum wheels. Make the most out of recycling your scrap metal by doing some research first. Wisconsin is a state with a great recycling record and recyclers often pay higher than market prices for certain metals, so keep an eye on rates to get top dollar! Converting larger amounts at once can also help you snag excellent discounts as an added bonus. Wisconsin is particularly desperate for recycled aluminum, meaning that the demand for this particular material is never-ending.
Is aluminum worth anything as scrap?
Yes, aluminum is worth something as scrap and can provide an extra source of income. In the state of Wisconsin, aluminum scrap prices are often determined by market conditions, but generally range from $0.50 to $1 per pound. Prices do fluctuate depending on the grade or type of aluminum being recycled.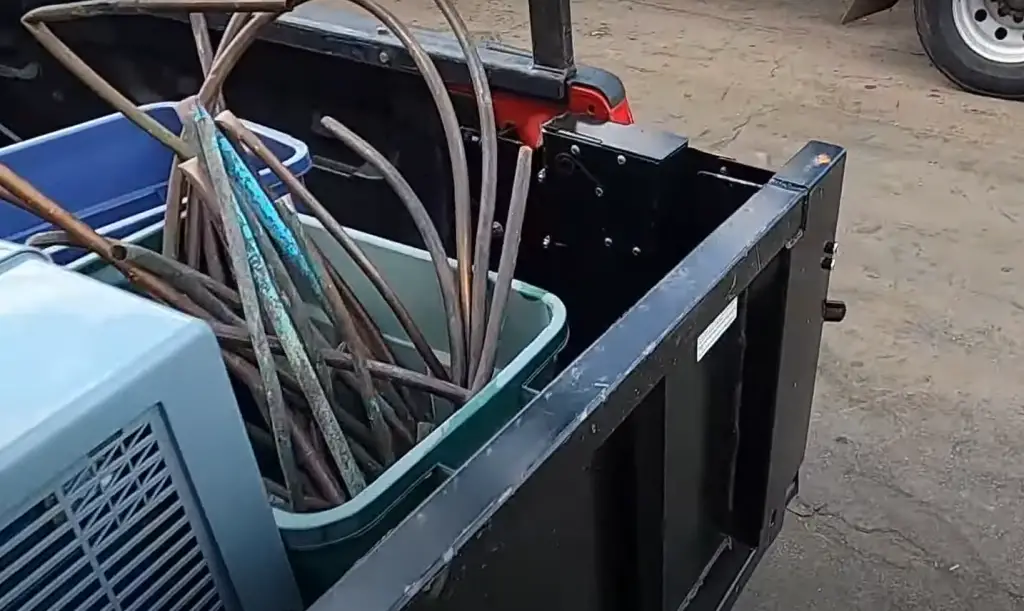 What's more, aluminum is among the most commonly recycled materials on the planet and scrap yards are very receptive to accepting it. Before selling your aluminum scrap, it's important to check local prices and determine what grade or type of aluminum you have. Taking this step will guarantee that you acquire the most competitive price for your aluminum scraps.
What is the most profitable thing to scrap?
The most profitable item to scrap in Wisconsin is copper.
The cost of copper per pound fluctuates based on the type you are selling, usually somewhere in between $2.50 and $3.
What are the 5 most profitable things to recycle?
Aluminum Cans – Aluminum cans are an environmental champion and can be found in abundance at the recycling centers throughout Wisconsin and across America. Sustainable living begins with recycling aluminum cans; it not only conserves the environment but also reduces air pollution, preserves energy, and curtails waste. In Wisconsin, selling your aluminum cans to a scrap metal dealer can be lucrative – with each pound yielding approximately 50 cents in return.
Steel Cans – In Wisconsin and across the United States, recycling steel cans is an easy way to make a few extra bucks! Scrap metal dealers are always on the lookout for these valuable materials – with some recycled items going up to 65 cents per pound. It's time to start cashing in on those empty soda containers.
Copper Wire – Copper wire is one of the most valuable scrap metals that you can find in Wisconsin. This type of scrap metal can typically bring in around $2.00 per pound when sold to a scrap metal dealer.
Appliances – When you recycle old appliances, the valuable metals within them such as copper and steel can be sold to a scrap metal merchant for between 25 cents to $1 per pound.
Lead Batteries – Wisconsin is home to some of the most lucrative lead battery recycling opportunities due to their considerable amount of lead content. Selling lead batteries to a scrap metal dealer can be quite lucrative, with cash returns of around $1.50 per pound!
Useful Video: Scrap Metal Price Update
Conclusion
Highly varying scrap metal prices in Wisconsin depend on the kind of metal being sold, as well as economic climates. As a result of their abundance, ferrous metals usually command lower prices in comparison to their non-ferrous counterparts which are more sought-after due to their scarcity. As scrap metal prices vary based on region and market demand, it is essential to conduct research before attempting to sell your materials. Additionally, it is important to follow all safety and environmental regulations when dealing with scrap metal in order to avoid any fines or penalties.
---
References:
https://www.priceofscrapmetals.com/wisconsin/
https://www.scrapmonster.com/scrap-yards/prices/wisconsin/state/3415
https://www.scrapmetalpricer.com/scrap-metal-prices-per-pound-in-wisconsin/milwaukee/
https://www.junkcarmedics.com/blog/scrap-metal-prices-milwaukee-wi/