Kansas City is a leading destination in the United States for responsible recycling of scrap metal. With a bustling industry and many companies located within its city limits, it's no surprise that there are plenty of opportunities to find great deals on scrap metal. Kansas City is the ultimate source for whatever metal you need – be it copper, brass, aluminum or steel! From small-scale projects to large industrial operations, it pays to know your local scrap prices so you can maximize your profits and minimize costs.
Selling Scrap In Kansas
If you are looking to sell scrap metal in Kansas City, the first step is finding a reliable buyer. Many businesses and organizations can be found online who will purchase your scrap at a fair price.
Once you've found the right buyer, it's important to properly identify and sort your scrap so they can give you an accurate assessment. Different metals, such as steel and aluminum, have different prices that vary depending on the grade of metal.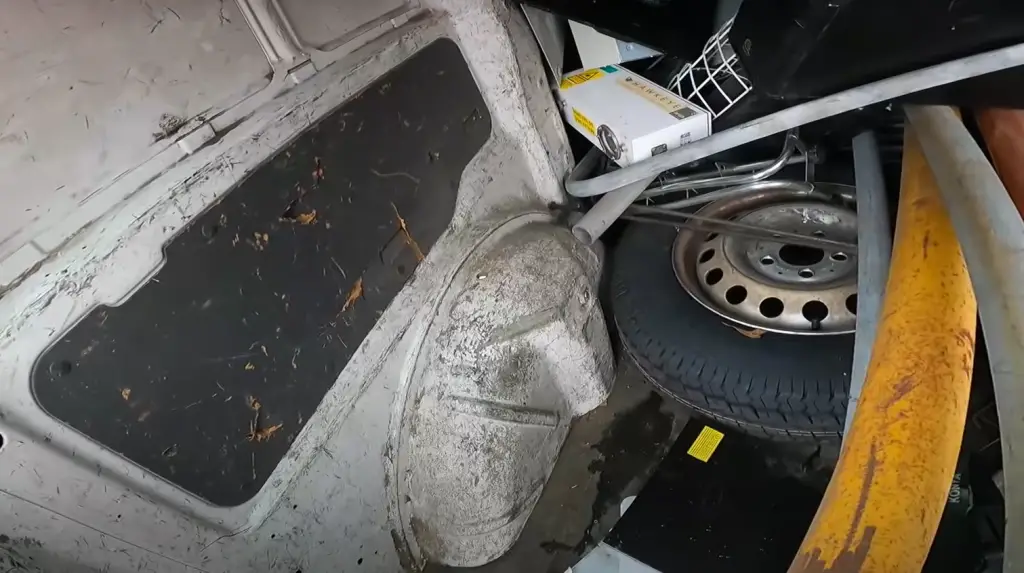 You'll also need to weigh your scrap and provide a sample piece so buyers can properly assess the material.
Best Scrap Yards In Kansas City
If you're looking for the best scrap yards in Kansas City, then you've come to the right place. From automotive recyclers to demolition and hauling services, we have compiled a list of reliable and reputable sources for all your metal recycling needs.
Midwest Iron & Metal: Boasting unbeatable scrap metal prices, Midwest Iron & Metal has earned its well-deserved reputation as the go-to source for recycling aluminum, brass, copper, iron and steel in Kansas City.
Valley Recycling: If you're looking for top-dollar payments for scrap metal and vehicles, look no further than Valley Recycling in Raytown, Missouri!
E & H Scrap Metal Recycling Center: With an impressive track record of over four decades in the scrap metal business, E & H Scrap Metal Recycling Center is your premier choice for all your recycling needs.
Kansas City Scrap Metals: For two decades, this family-run business has been providing the Kansas City area with exceptional service. [1]
Cities In Kansas That Have The Best Scrap Metal Yards
Kansas City is renowned for its competitive scrap metal prices and vast selection of yards, but it isn't the only city in Kansas to boast exemplary scrap metal services. Kansas cities like Wichita and Topeka boast some of the most incredible scrap metal yards around!
For those looking for top-notch scrap metal yards, Wichita is the place to be. When it comes to metal recycling, there are few companies as renowned as D and D Recycling. They provide ultimate affordability for ferrous and non-ferrous metals alike. The recycling center also provides free pick up services for larger loads of scrap metals.
Topeka has a number of great scrap yards offering competitive prices on all types of metals, including steel, aluminum and copper. One of the best scrap yards in town is Topeka Recycling, which offers pick up services for customers with large loads of scrap metal.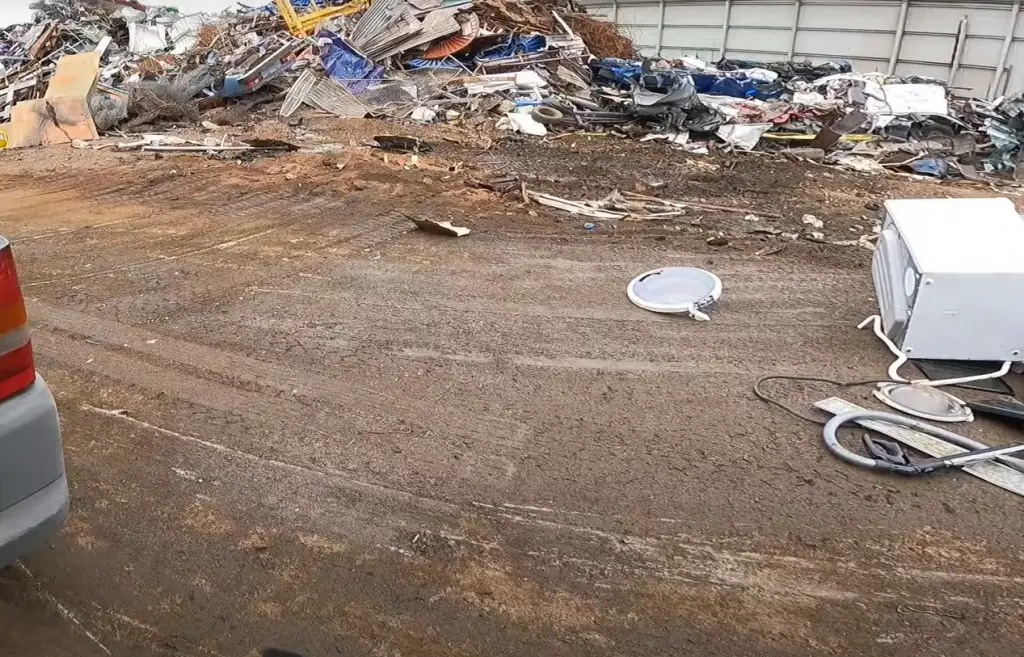 Salina is home to Salina Iron and Metal, an established scrap yard that accepts a variety of metals including steel and aluminum. The recycling center offers competitive prices and even offers drop-off services for customers with smaller loads of scrap metals. [2]
Scrap Metal Trading Laws In Kansas
The scrap metal industry is flourishing in Kansas City, and the state has taken proper measures to ensure that buyers and sellers comply with relevant laws. It is important for those who are involved in this industry to understand the laws that govern it, since there can be serious consequences for breaking them.
The Kansas City Police Department and the Missouri Attorney General's Office are both responsible for enforcing laws related to scrap metal trading in the city. To make sure you are in compliance with these laws, it is important that you familiarize yourself with them and understand what they require of you.
Tips And Tricks For Selling Scrap Metals In Kansas
Here are a few key strategies to help you maximize the profit of selling scrap metals in Kansas City:
Research the Market: Before launching into the scrap metal business in Kansas City, take some time to investigate present-day prices of these materials. Staying knowledgeable on scrap metal prices guarantees you get the most out of your transactions.
Set a Fair Price: When selling scrap metals in Kansas City, it's important to set a fair price that will attract buyers and still make you a profit. Try to find a balance between pricing too high and pricing too low.
Use Online Resources: Get access to steadfast data regarding Kansas City scrap metal prices, as well as other helpful resources, simply by browsing through online websites.[3]
Scrap Copper Prices In Kansas
In Kansas City, you'll discover highly competitive scrap copper prices! In this city, you can find multiple metal recyclers and scrap yards with highly competitive rates for copper. At present, Kansas City is offering the following prices for scrap copper:
Bare Bright Copper Wire – $1.99/lb
No. 1 Copper Wire – $1.86/lb
No. 2 Copper Wire – $1.66/lb
Insulated Copper Wire – $0.31/lb
Sheet Copper – $2.00/lb
Copper Radiators – $0.96/lb
Copper Tubing – $1.84/lb
Scrap Aluminium Prices In Kansas
Scrap aluminum prices in Kansas City are determined by a number of factors. These include demand from buyers and the availability of scrap metal collected in the area.
If you want to discover the true worth of your scrap aluminum, reach out to a nearby recycling center or metal scrap dealer for an accurate estimation.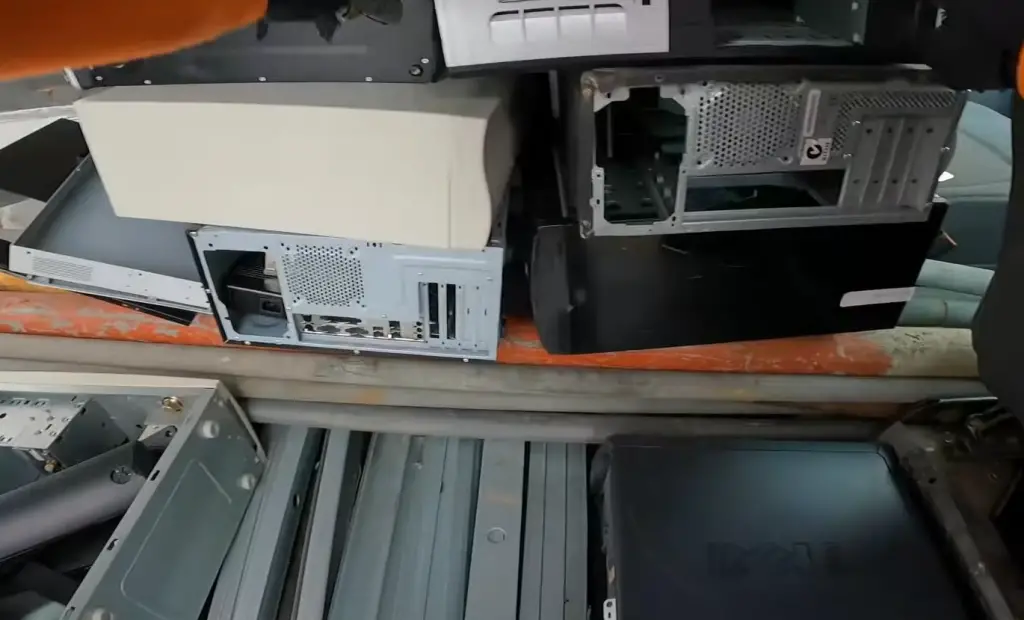 Many centers and dealers will provide you with an estimate based on the type and amount of aluminum you have. [4]
---
FAQ
What is the price of scrap copper in Kansas City?
The current price of scrap copper in Kansas City depends on the market. Generally, the average price is between $1.20 and $2.50 per pound. Prices may vary depending on the quality and quantity of copper you have to sell.
What is the highest-paying scrap metal?
In Kansas City, the rate of return on scrap metal varies depending upon its current market value. In Kansas City, the market demand for scrap metal is thriving and copper, brass, aluminum, stainless steel, and iron command some of the highest prices. Copper may be the most lucrative scrap metal, however at times when market conditions are strong, metals such as brass and aluminum can command even higher prices. Furthermore, collecting certain kinds of scrap metal in bulk can be more difficult than others, ultimately influencing their worth and the money that one stands to make from them.
What time of year are scrap metal prices highest?
The value of scrap metal is ever-changing, depending on the supply and demand within a given market. Come spring and summertime, scrap metal prices skyrocket due to an increase in demand for construction materials as well as a rise in supply. As the winter months approach, prices tend to drop as there is a decrease in demand. In the winter months of November and December, scrap metal prices are traditionally at their lowest. In addition to seasonal fluctuations, scrap metal prices also tend to increase when the economy is strong and decrease in a weak economy. If you're looking to score the highest price for your scrap metal, it's essential to keep abreast of market trends and snatch up those optimal prices when they become available.
What is the best thing to scrap for money?
When it comes to scrapping for money in Kansas City, the type of metal you have will determine how much you can make. Scrapping in Kansas City can be extremely lucrative, especially for those who have an abundance of copper and aluminum items to sell. Steel is also an option, however it will typically bring in less than copper or aluminum.
While these metals may not bring in as much money as copper or aluminum, they still can be recycled for a profit. In addition to these metals, other items such as appliances and electronics can also be recycled for money in Kansas City.
How many cans make a pound?
Aluminum cans are generally worth a few dollars per pound. In Kansas City, the going rate for scrap aluminum is around $0.50/lb, so it takes about two cans to make a pound. Steel cans are worth less at around $0.10/lb, so it takes about 10 cans to make a pound. Before embarking on your scrap metal hoard, be sure to examine the local price of metals and consider current market trends. Prices may differ drastically according to type, so it's important to familiarize yourself with their prices before you begin collecting.
What is the most valuable copper to scrap?
Copper is a highly sought-after scrap metal, typically fetching the highest prices. Copper pipes, wires, radiators and copper accessories such as connectors, clamps and switches are all in high demand. The price you can expect to receive for copper will depend on the grade or purity of the metal as well as its form.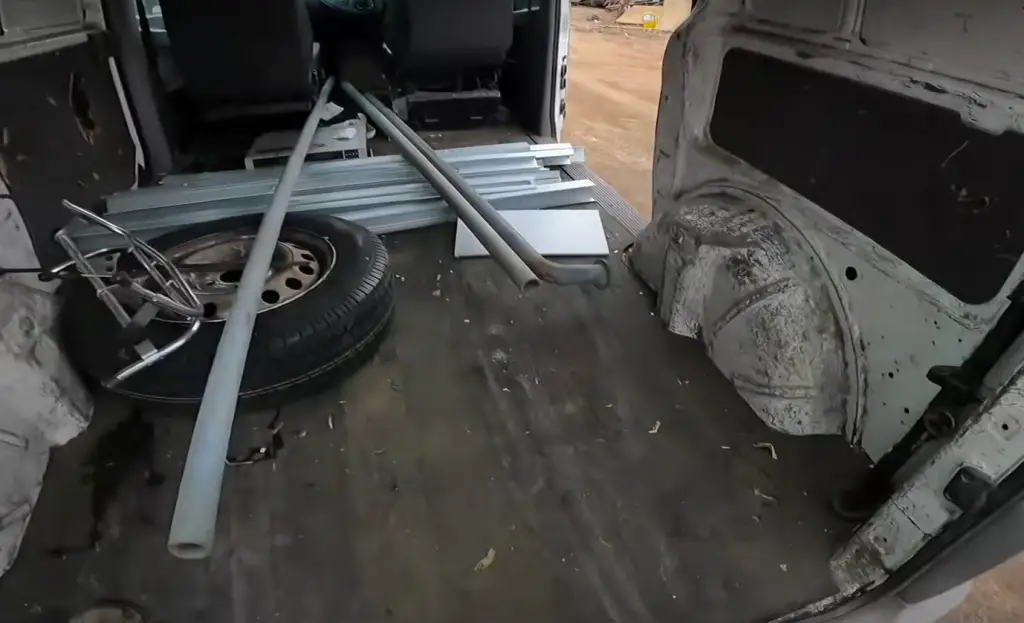 The most coveted form of copper scrap is Number One Bare Bright, which is essentially untarnished and unalloyed copper wire that has not been stripped. Number two copper consists of slightly tarnished copper and may contain some soldering and paint, while number three copper contains heavily tarnished or corroded copper that is not suitable for further processing.
What kind of copper is worth the money?
Copper is typically separated into three grades:
Copper No. 1 – This grade has the highest purity of copper and offers the highest returns. It includes items such as unalloyed copper, non-oxidized wire and cable, and many other items.
Copper No. 2 – This is a lower grade of copper which is not as pure or valuable as Copper No. 1, but still worth more than other grades. It typically includes items such as oxidized copper, solder and alloyed copper.
Copper No. 3 – The lowest grade of copper, this is not worth as much as the other two grades. It includes items such as radiators, tubing and aluminum-coated copper wire.
Can you get rich with scrap metal?
Sure, in Kansas City you may not be able to strike it rich overnight by selling scrap metal – but if you're savvy and patient enough, there's a great chance of seeing solid returns on your investments. Prices have been stable for some time now – so why not give it a shot? With scrap metal, you can create a financial opportunity for yourself. It's important to be aware of the present market conditions and how much different kinds of metals are worth. By keeping up with these details, you have great potential to make money from your scrap materials!
What metal is worth a lot of money?
Metals like copper, brass, aluminum and stainless steel often top the list as some of the most sought-after scrap metals. Though titanium and tungsten are sometimes valuable too, their prices vary depending on availability in the market. So if you're looking to make a bit of extra cash with your scraps – stay informed about which metals could be worth more.
Does scrapping make good money?
The answer to this question depends on where you live and what type of scrap metal you're talking about. Kansas City is a great place for keen scrap metal collectors to make some extra money – the area boasts higher than average prices. Plus, depending on what type of scrap you have, and market trends in general, it's possible to maximize your earnings. When searching for the highest return on your scrap metal, consider focusing on copper; its value often surpasses that of aluminum and steel.
Useful Video: Scrap Metal Prices 2023 | How much for Scrap Metal?
Conclusion
Capitalizing on Kansas City scrap metal prices can be a fantastic way to supplement your income, while also lending a helping hand to the planet. There are many companies that are willing to purchase your scrap metals, and many of them offer competitive prices. It's critical that you research your options carefully to get the most advantageous deal. Ultimately, it is up to you to determine what companies offer the best prices and which ones are offering the most convenient services for you. With some research and patience, you can find a great deal on scrap metal in Kansas City.
---
References:
https://www.priceofscrapmetals.com/missouri/kansas-city/
https://www.scrapmetalpricer.com/scrap-metal-prices-per-pound-in-kansas/
https://www.scrapmonster.com/scrap-yards/prices/kansas-city/76
https://www.recyclingmonster.com/recycling-center/kc-iron-metal-inc/40504