When you think of disposing of your old refrigerator, the thought of throwing it into a landfill may come to mind. But did you know that there are alternative ways to recycle and upcycle your unwanted appliance? Refrigerator scrap is an option for those looking for a way to get rid of their old fridge without hurting the environment or wasting precious resources. Read on to find out more about the benefits of refrigerator scrapping.
Why should I recycle my used refrigerator?
The Environmental Protection Agency (EPA) estimates that approximately 9 million refrigerators are thrown away each year. Approximately 90% of them are recycled.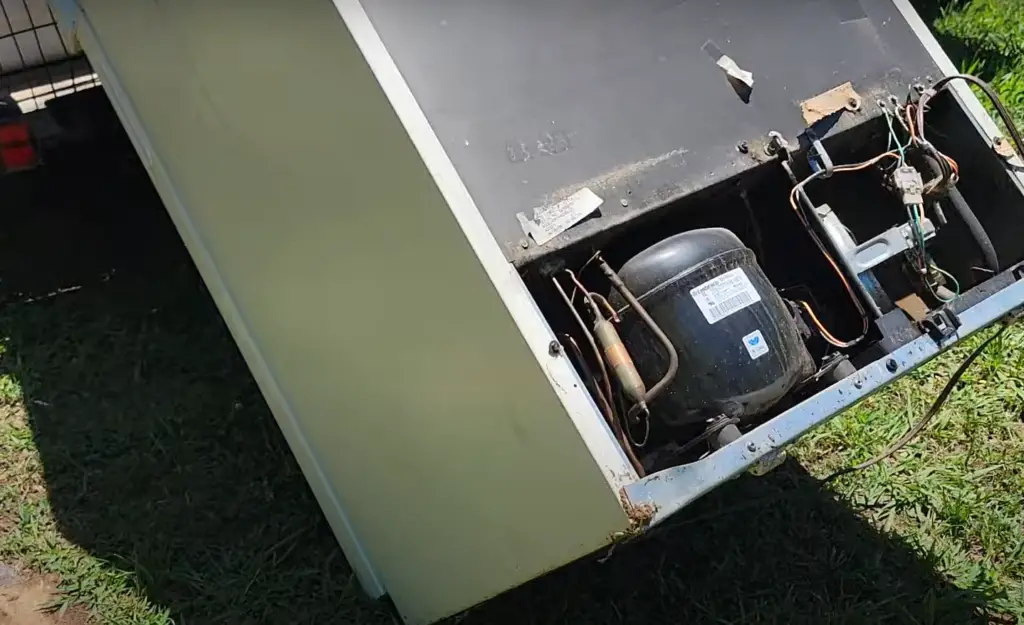 However, recycling your used refrigerator can offer a lot more benefits for both you and the environment [1]:
Minimize the quantity of waste disposed of in landfills. Every year, people buy about 215 million refrigerators worldwide. Many individuals opt for recycling their old home devices, as it aids in diminishing landfill waste by reusing outdated items [2];
Reuse materials and parts. Refrigerator scrap can be used for a variety of purposes, including creating new appliances or parts for existing ones;
Conserve energy. Old refrigerators are not as efficient as newer models and need more energy to work properly. Recycling them helps save energy by reducing electricity demand;
Save money. Refrigerator scrapping can save you money in the long run because it costs less than purchasing a brand-new appliance with all its bells and whistles;
Protect the environment. Scrapping refrigerators aids in the preservation of our environment through the decrease of greenhouse gas emissions and the conservation of resources;
Support local businesses. By recycling your old refrigerator, you can support local businesses that may be collecting and processing scrap materials;
Create jobs. Recycling used refrigerators creates jobs in the form of collection, processing, and reuse of materials for new products or parts;
Be a responsible consumer. When you recycle your old fridge, you're taking responsibility for your part in waste management;
Make use of otherwise unusable items. Many older models are not economical to repair or replace, but their parts may still be usable for other purposes if they are recycled properly;
Create a healthier home. Refrigerator scrapping helps to reduce the amount of dangerous materials, such as Freon and mercury, that may be released into your home if an old model is not disposed of properly;
Enhance your home's resale value. Removing an old refrigerator and replacing it with a more energy-efficient model can increase the value of your home;
Get creative. You can use scrap materials from your old refrigerator to craft unique projects, such as furniture or home decorations;
Make a statement. Refrigerator scrapping can also be an opportunity to make a statement about the importance of sustainable practices and the commitment to reducing our carbon footprint.
Why is it illegal to throw away my refrigerator?
It is illegal to throw away your refrigerator for several reasons. The primary reason is that throwing a refrigeration appliance in the trash can lead to environmental damage. When these appliances are disposed of in landfills, hazardous materials such as Freon and mercury can be released into the environment, damaging ecosystems and posing potential risks to human health. These appliances contain metals and other materials that can contaminate groundwater supplies if they are not handled properly.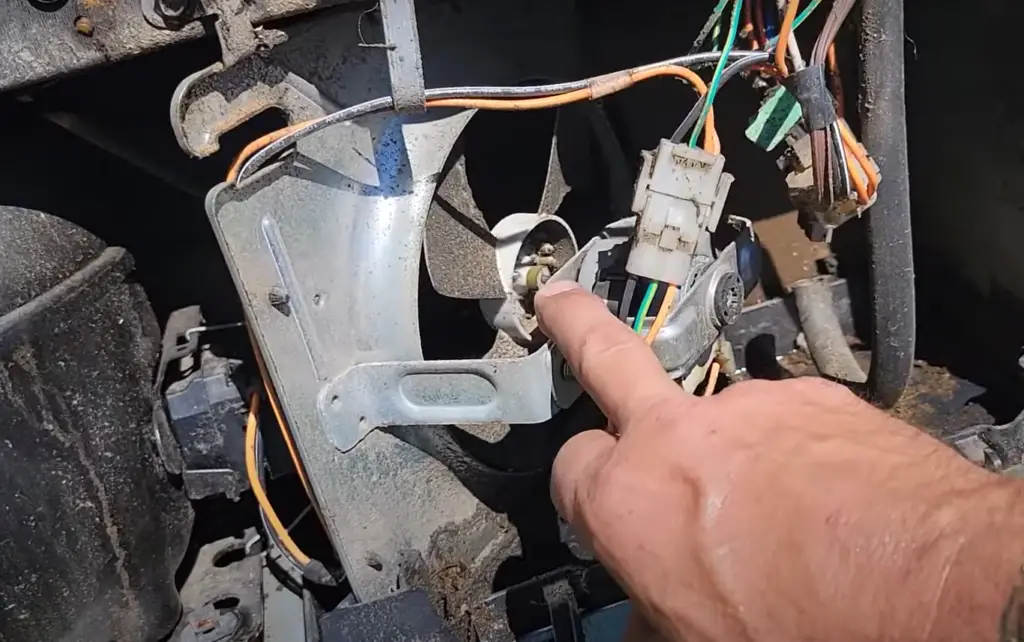 Another reason why it is illegal to throw away refrigerators is that there may still be usable parts or materials from the appliance that could be recycled or reused rather than discarded. Many old refrigerators have reusable components, including:
Motors;
Compressors;
Wiring;
Doors;
Shelves;
Handles, etc.
These elements can be salvaged and repurposed into new products or used to repair existing ones. By recycling these parts, you can keep valuable materials out of landfills and help conserve resources. Refrigerator scrapping helps keep the air clean by reducing the amount of greenhouse gas released in the production of new appliances.
Refrigerator scrap can provide an economic benefit as well. By collecting and selling scrap materials from refrigerators, individuals, and businesses can earn a small income that can help offset the cost of purchasing a new appliance. In some cases, these recycled materials may command higher prices than those obtained from other sources due to their superior quality. This extra revenue supports local businesses while providing additional incentives for people to properly dispose of their old refrigerators.
Can you get money for scrapping a fridge?
Yes, you can get money for scrapping a refrigerator.
The salvageable pieces from the unit will be taken out and recycled or sold for reuse in other appliances or products. This means that not only are you helping to protect the environment by recycling your unwanted appliances, but you're also being compensated for your efforts
[3]
.
The amount of money you can receive for scrapping a refrigerator is largely dependent on where you take it. Some recyclers may offer more than others due to certain factors such as market value or availability of parts. As with any business transaction, it's important to research the going rate for refrigerator scrap in your area and compare prices before making the final decision.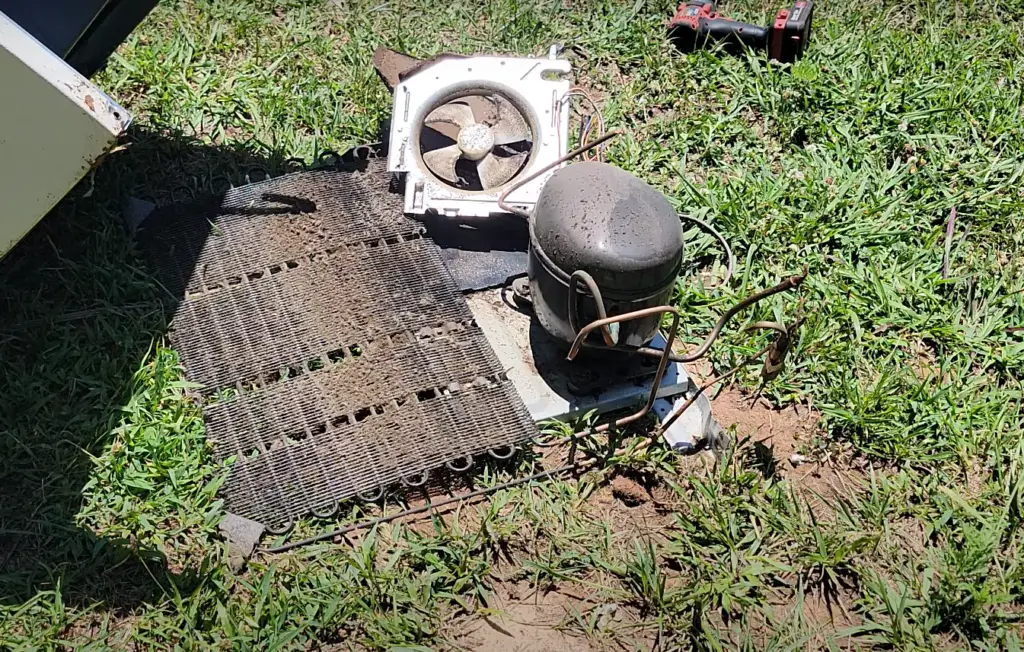 Additionally, you may be able to obtain additional funds if you can provide proof of purchase or other documentation that supports the age of the appliance. In some cases, recyclers will offer cash incentives for certain types of refrigerators that contain working parts in good condition, as these can command higher prices than those with broken components. Be sure to check with your local recycler for more information on any potential bonuses they may offer.
In conclusion, there are many benefits to scrapping a refrigerator instead of throwing it away. Not only can you save money by avoiding landfill costs, but you can also earn some cash for your efforts. Additionally, you'll help reduce the amount of materials wasted and protect our environment by recycling materials that would otherwise end up in landfills. Finally, you can support local businesses by giving them access to valuable scrap materials that they can reuse or resell. All these benefits make scrapping your fridge an easy choice!
What recyclable materials are present in refrigerators?
Refrigerators are complex appliances with a variety of components that can be recycled and reused. There is a wide range of materials present in refrigerators, including metals, plastics, glass, and electronics. Some of the most common recyclable materials found in fridges include:
Metals: These include copper, steel, aluminum, brass, and other metals found inside the appliance. The metal components can usually be taken out for reuse or scrapped for parts. Refrigerators may also contain motors with electrical wiring which can be stripped off to recover precious metals such as gold or silver;
Plastics: Many parts of a refrigerator are made from plastic such as insulation, shelves, doors, and handles. These can usually be ground down or melted to form new plastic items such as food containers, water bottles, toys, and other common objects;
Glass: Refrigerators may contain glass shelves or light fixtures which can be repurposed into windows, mirrors, or decorative items;
Electronics: In recent years, many fridges have been equipped with sensors and timers that use small amounts of electricity to run the appliance. Most recyclers will accept these components for scrap metal values and/or parts reuse;
Freon: Freon is a type of gas used in refrigeration systems that helps maintain cool temperatures inside the appliance. This material must be extracted by a professional before the fridge can be recycled and reused.
These are some of the materials that can be reclaimed from refrigerators. By recycling these materials, you can help reduce environmental impact by avoiding the use of new materials in production and reusing existing resources. Scrap metal prices are usually higher than their virgin counterparts, meaning that scrapping a fridge is often more profitable than buying new parts or components.
Broken appliances can also be used to repair other fridges or create unique pieces for decoration. It helps keep usable items out of landfills while providing an additional source of income to individuals who collect and recycle scrap refrigerators.
Stipulations for recycling a refrigerator
When disposing of a refrigerator, it is important to take proper safety precautions and follow the guidelines set by local and state regulations. Depending on where you live, there may be additional steps involved in disposing of a refrigerator correctly.
Make sure all refrigerant gas has been removed from the appliance before disposal. This should be done by a professional with appropriate training/certification who can safely remove all hazardous material from the unit before it is recycled or disposed of;
If possible, consider donating your old refrigerator or selling it for scrap metal value rather than sending it to a landfill. This helps support local businesses while keeping materials out of landfills and reducing waste production;
If you must send your refrigerator to a landfill, make sure it is properly cleaned and drained of any water or hazardous materials before disposal;
Contact your local waste management agency to find out the rules for disposing of a refrigerator in your area. This may include additional steps such as proper packaging, labeling, and/or notification requirements.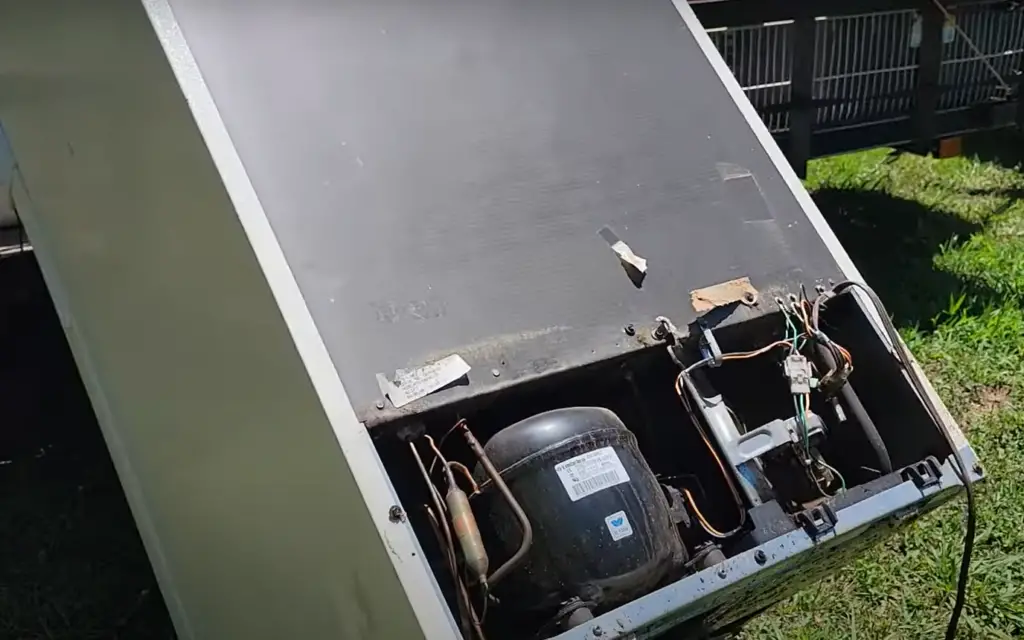 Following these guidelines will ensure that you are disposing of your refrigerator in an environmentally responsible manner while abiding by all applicable laws and regulations. Additionally, it helps reduce the amount of waste that ends up in landfills while supporting local businesses that can reuse valuable scrap materials from old appliances.
Step By Step Guide To Scrapping A Refrigerator
Scrapping a refrigerator is an easy way to earn some extra money while also helping protect the environment. Here is a step-by-step guide on how to do it properly:
Step 1
Gather all necessary tools and materials for the scrapping process, including:
Heavy-duty gloves;
Safety goggles;
Screwdrivers;
Pliers;
Wrench;
Utility knife.
Step 2
Disconnect the refrigerator from its power source and remove all removable parts. Take care to ensure that you do not damage any of the components while taking them apart.
Step 3
Remove all hazardous materials from your refrigerator such as Freon gas or insulation foam before beginning the scrapping process;
Step 4
Disassemble the fridge by unscrewing and removing parts such as doors, drawers, shelves, and compartments using the tools you gathered in Step 1;
Step 5
Sort each component into different categories based on material types, such as metals, plastics, glass, and electronics;
Step 6
Take the components to a licensed scrap dealer or recycler for proper disposal and processing;
Step 7
Separate any usable parts that can be salvaged from the scrap materials before handing them over to the recycling center;
Step 8
Collect payment for your scrap materials and enjoy your extra income.
Step 9
Make sure to properly dispose of hazardous materials or scraps that could not be salvaged.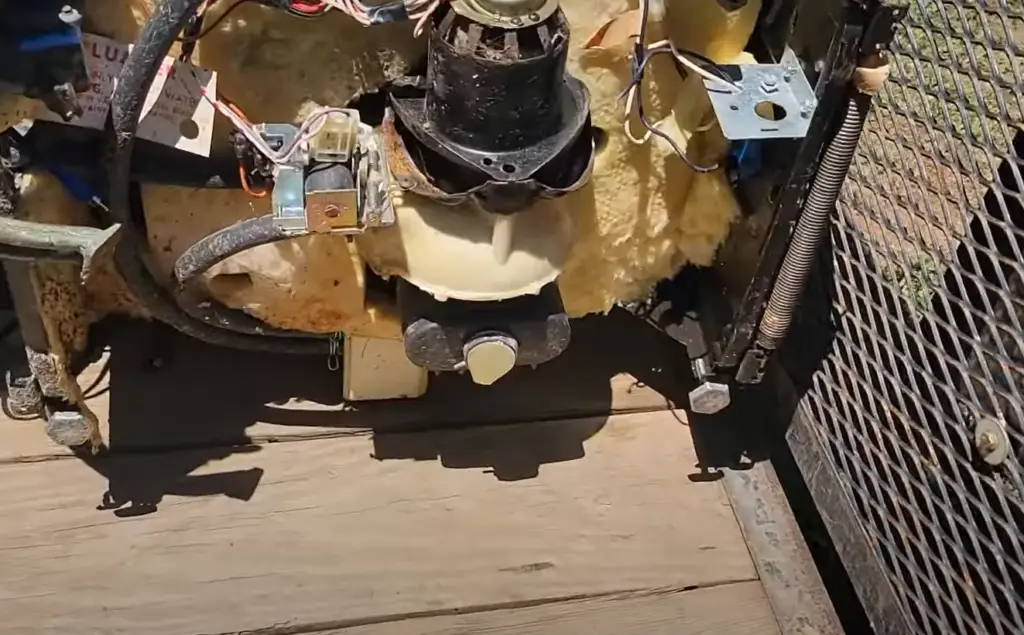 By following these steps, you can safely scrap your refrigerator while earning some money in the process. It's also worth noting that by scrapping fridges responsibly you help reduce environmental waste while simultaneously supporting local businesses who may benefit from access to valuable scrap materials.
---
FAQs
How much is a refrigerator worth in scrap?
The price of scrap materials from a refrigerator can vary depending on the type and condition of the components being scrapped. Generally speaking, metals such as copper, aluminum, and steel are usually worth more than plastics or glass. For example, a single pound of copper can be worth up to $4 while a few pounds of plastic may only garner a few cents. Additionally, some recyclers may also offer higher prices for rarer metals such as gold or silver that may be found inside older refrigerators [4]
Do refrigerators have precious metals?
Refrigerators can contain small amounts of precious metals such as gold, silver, platinum, and palladium. These are typically found in older fridges or those with more complex internal components. If you believe your refrigerator may contain any of these materials it is best to contact a local recycler for assistance in identifying the materials and/or extracting them safely before disposing of the fridge.
Is there gold in the fridge?
Gold is a rare but possible component of refrigerators. It can be found in older models or those with more complex internal components, usually in the form of electrical wiring or other small parts. For safety reasons, it is best to contact a professional for assistance if you suspect there may be gold present in your refrigerator before scrapping it.
What metal is in a fridge?
The main metals found in a refrigerator include:
Copper is often used for electrical wiring and connections due to its conductive properties, while aluminum is used to build the frame of the fridge as it is lightweight and strong;
Steel is a common material used for reinforcing parts of refrigerators such as internal shelves or drawers;
Iron can also be found in some models and is usually present in small amounts in screws or other components;
Precious metals such as gold or silver may be present in some older fridges with more complex internal components. It's important to note that all these metals should be extracted safely by a professional before disposing of the fridge if you suspect there may be any valuable materials inside.
How much copper is in a refrigerator?
The amount of copper found in a refrigerator depends on the size and age of the model. Larger fridges have more copper components than smaller ones due to their greater complexity.
It is best to contact a licensed scrap dealer or recycler for assistance in determining the exact amount of copper present before disposing of your fridge.
Useful Video: How to Field strip a Refrigerator for Scrap Goodies. Its so easy. #howto
Conclusion
Scrapping a refrigerator is an easy way to help protect the environment while earning some extra money. By following these steps and ensuring proper disposal, you can safely scrap your fridge without harming the environment or your wallet. It supports local businesses that may benefit from access to valuable scrap materials from old appliances. With careful consideration and proper handling, scrapping a refrigerator can be a great way to give back to your community and the planet.
---
References:
https://recyclenation.com/2013/03/facts-refrigerator-recycling/
https://www.statista.com/topics/2182/refrigerators-and-freezers/
https://refrigeratorblog.com/how-much-is-a-refrigerator-worth-in-scrap/
https://homesclubs.com/how-much-for-scrap-refrigerator/