Milling is a common method in industry and trade to bring workpieces into the desired shape. When milling, any shapes such as depressions, holes, grooves, and edges can be made in the material. Depending on the type of milling machine and the milling cutters used, wood, plastics, and metals can be processed. In addition to manually or mechanically controlled milling, CNC milling is used for this in professional processing.
CNC Machines – Computer-Controlled Precision Machines
CNC stands for Computerized Numerical Control and means computer-aided numerical control. It is an electronic process used by computer-controlled machine tools such as milling machines and lathes. Thanks to computer-aided control, workpieces can be manufactured with high precision and high speed, even with complex shapes. Another great advantage is reproducibility. The identical workpiece can be produced in large numbers with consistent quality since the information for processing is permanently available on a data carrier under software control.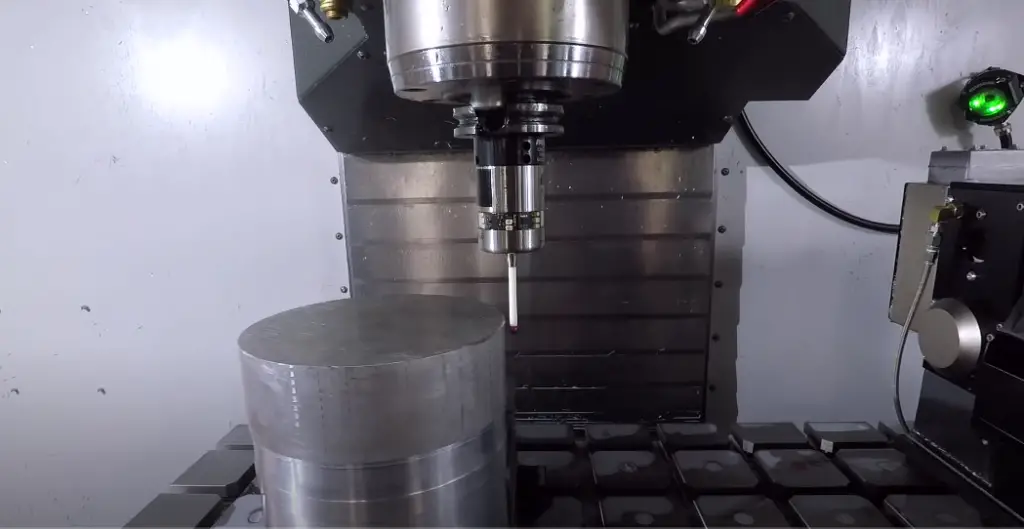 Data from a CAD program are used as the source. The desired workpiece is thus virtually pre-planned, drawn, and designed on the PC and passed on to the CNC machine in a standardized data format. The machine then translates the information into the required work steps such as drilling, cutting, smoothing edges, milling complex shapes, and other machine-dependent processes.
Advantage of CNC Milling Compared To Conventional Milling
As with mechanically controlled milling, it is important to have as many as possible axes for the ability to mill more complex shapes. In addition to the 3 axes for the X, Z, and Y coordinates, many CNC milling machines have additional axes, so-called auxiliary axes. From 5 axes, 3D milling is possible with the CNC, with which complicated 3D contours can be generated.
The milling cutter can be brought into position at any angle on the workpiece and work three-dimensionally. An integrated tool change magazine enables the automatic change of the milling attachments required for the different work steps. This allows automatic and almost self-sufficient extremely complex 3D shapes can be milled in one operation. Such CNC milling machines are expensive, but if they are used frequently in trade and industry they are a worthwhile purchase.
How Much Does A CNC Machine Cost?
Are you thinking about buying a CNC milling machine? If you have decided to get one, you need to know exactly why you need such equipment. The common question is how to select the right equipment for your project? This is a milling machine, that ordinary buyer will no consider buying for casual use. Moreover, it is not that simple as to get a hammer from a store for a few dollars.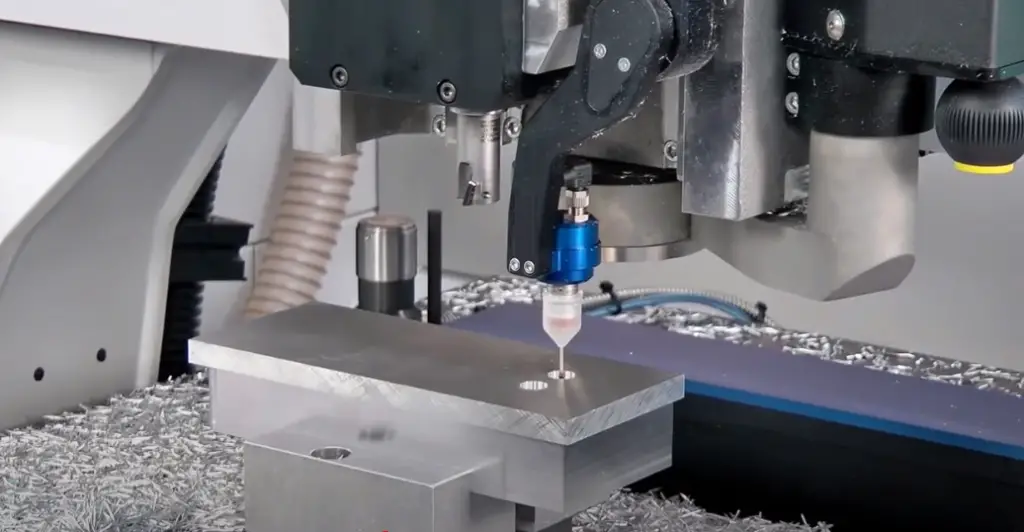 Buying a machine like that means investing a lot of money. Thus, it is better to check a few important tips when you plan to purchase a CNC machine. Then you will be able to get the most suitable equipment for yourself. Here are what different sides of these machines you need to take into consideration.
Size and Type
On the market, you can find plenty of various models. They are of different sizes and types. It includes vertical, horizontal, and multi-axis turning centers machines. Thus, in the beginning, you should understand the personal needs and capabilities of storing and using such a tool.
One of the options is to get portal milling machines. They can have traverse paths of different sizes. Additionally, you can select what quality and automatic features you need. Quite often, the size of such equipment depends on the internal parts. Large machines can cope with large objects without difficulties, while small models are limited in versatility.
Quality
When you pay for equipment, you want to have it for many years. Thus quality shows how reliable the product is. To spend money with a greater benefit you should consider all the available brands and compare their products. You can also check reviews of other customers to see if there are positive or negative recommendations.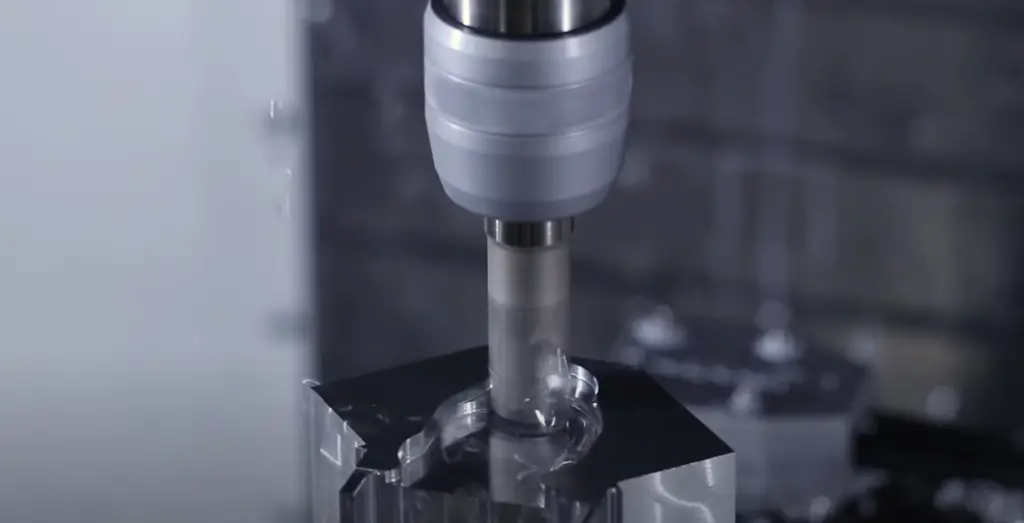 Nevertheless, you should not be buying a very cheap model. It is better to make a good investment from the beginning. As an option, you can ask experts to test a specific model to see the strong and weak sides of a machine.
Software
As CNC milling machines can work automatically, the software side of them is also important. It has to be simple to use, with an intuitive navigator. If the equipment is too complicated, you can damage it from not knowing how it properly works. If you have other devices that you will be connecting to a milling machine, you should check if they match or not.
Guarantee & Support
While buying such an expensive machine different issues can occur. Not every manufacturer is good at quality control. When you spend a lot of such equipment, the company has to provide expert assistance free of charge. Moreover, you should pay attention to warranties and possibilities to receive a refund. As CNC machines tend to work for many years, their warranty should also be longer than in average electronics.
Price
Always keep in mind that quality has its price. A stable portal milling machine with high machining accuracy of metals cannot be located in the low price segment. The higher your investment gives you all the more reasons to ensure that you are getting a precision CNC mill for your money.
Related Review: Best CNC Routers for Aluminum
What costs do you have to expect for the acquisition?
A high level of stability, which allows precise metalworking with the milling machine, is usually expressed in the purchase price. Installation by a specialist and high-quality components not only ensures the necessary stability but also high precision during milling.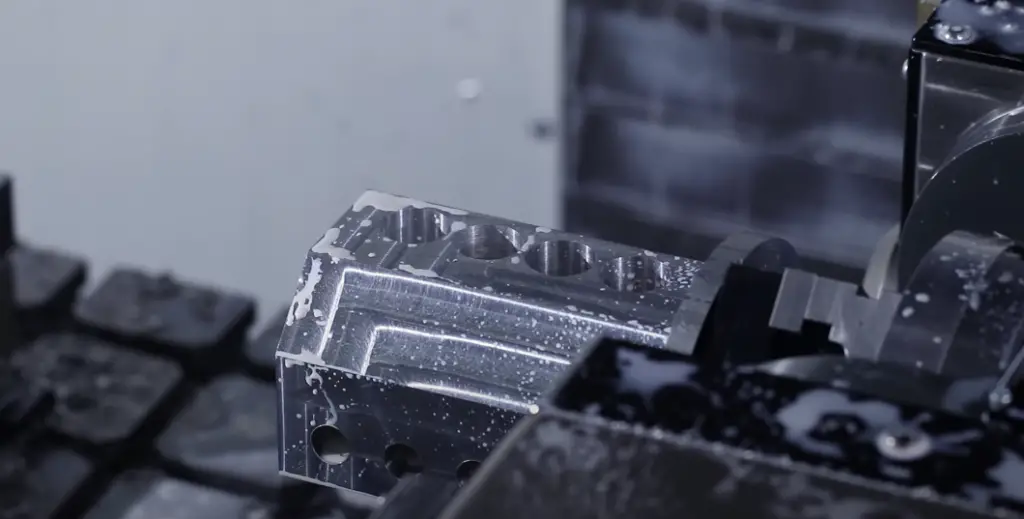 For example, a buyer should be aware that the new price of a milling machine for processing hardwood, aluminum, or stainless steel is already a few thousand dollars. The user can process softwoods, plastics, or foams with a much cheaper machine. As a rule, the following motto applies: the harder the material that you want to process, the more money you should plan for the purchase.
10 Tips: How To Find The Optimal Milling Machine
1. Plan ahead
It may sound trite, but you should make sure which area you plan to use the grinder. Every machine has certain strengths and weaknesses, which depending on the area of application it can fully exploit or not express. For example, milling machines with high accuracies usually have small traverse paths, while machines with low accuracies generally have large traverse paths.
When making a purchase decision, it is therefore extremely helpful to provide rough values about the workpiece size or the materials to be processed. Ideally, you should clarify these questions in advance to be able to fully exploit the potential of the milling machine you have bought.
2. Consider the Control and Software Requirements
Have you decided what you want to produce with the milling machine? Fine! Next, you should think about the requirements for the controller and software. When doing this, consider whether special adaptations, such as automatic feeding or removal of the workpiece, are necessary.
Information about the options of special automation systems as well as the diverse possibilities of the software and control technologies can be obtained from a sales representative, as there is a high degree of customization based on your needs.
3. Pay Attention to Which Material Is to Be Milled
Not every machine is suitable for processing the same materials and material sizes. In some cases, materials such as ceramics or graphite may require special extraction systems. With other, particularly hard materials such as steel or stone, dedicated milling spindles or holding systems can be used.
4. Determine the Location of the Router
The installation site is already an exclusion criterion for many milling machines. You have to think carefully about the options you have and which machine size is suitable for you. This enables you to preclude some milling operations ahead of time.
Connection options for compressed air, high-voltage current, or suction must also be taken into account when answering the question of which CNC milling machine is the right one. Since the installation site can often be a problem, many CNC machines are small in size and can be set up modularly on site.
5. Weigh Your Budget Carefully
Of course, the price of a milling machine is also one of the important selection criteria. Get a clear idea of what budget you have available. As soon as a certain price limit may not be exceeded, the selection of CNC milling machines can be reduced a lot.
Before you make a hasty decision, it is recommended that you seek advice based on which you can use your budget much more efficiently. At the same time, find out about the options for financing your machine system, such as leasing or hire-purchase.
6. Take into Account the Additional Costs of the Milling Machine
If you as a customer are primarily based on the price, not only the purchase price should be considered, but the additional costs should also be taken into account. These include delivery costs, replacement part prices, and electricity costs. The expected operating costs of your system depend heavily on the workload and can be estimated in advance during planning.
7. Find Out About the Guarantee and the Procurement of Spare Parts
While there is a legal guarantee when buying a new CNC milling machine, the availability of spare parts often looks very different. But if the machine fails, quick repairs or an immediate replacement of spare parts have top priority. To find out about response times and warranty conditions when buying a CNC milling machine.
Flexible support conditions, which can be called up in an emergency, are also very helpful. For example, remote maintenance enables quick and efficient communication, which enables timely and cost-effective solutions in the event of a problem.
8. Inquire About the Longevity of the Machine
To prevent a failure of the system, the structure and construction of the machine are of great importance. The machine must be made of sturdy material so that the consumer can use his milling system as long as possible. When buying, pay attention to the durability of the machine.
It is important to consider how often the milling machine is used. Just like the machine itself, the tool holder or the spindle should also be made of high-quality material. Regular maintenance can also increase the service life of the milling system and prevent costly failures. Staggered maintenance contracts, which are based on the load, help you to ensure a trouble-free operation of your milling system.
9. Take Important Safety Precautions
A milling machine must never put a user in danger. It is therefore very important to establish safety precautions for the machine. Whether an enclosure, safety door, or light barrier technology is used depends on the local conditions and the wishes of the customer. As standard, the machine should be enclosed and at least one emergency stop switch should be available.
10. Let the Milling Machine Be Demonstrated To You
So that you can answer the question of which CNC milling machine is the right one for you, you should have the machine of your choice demonstrated by the manufacturer. After the demonstration, you will know exactly whether the milling machine is right for you and whether it meets your requirements.
If you are already interested in one of the CNC milling machines, you are welcome to arrange test milling and demonstrations. Ask the seller to allow testing the machine before buying. Then you can get to know whether the technical conditions match your wishes.
Expert advice and demonstration are particularly important for beginners
A CNC machine is a product that requires explanation, not only concerning the planned material processing but also concerning the software used. For example, when producing round parts on an installed rotary axis in the working area of the milling machine, additional software is required.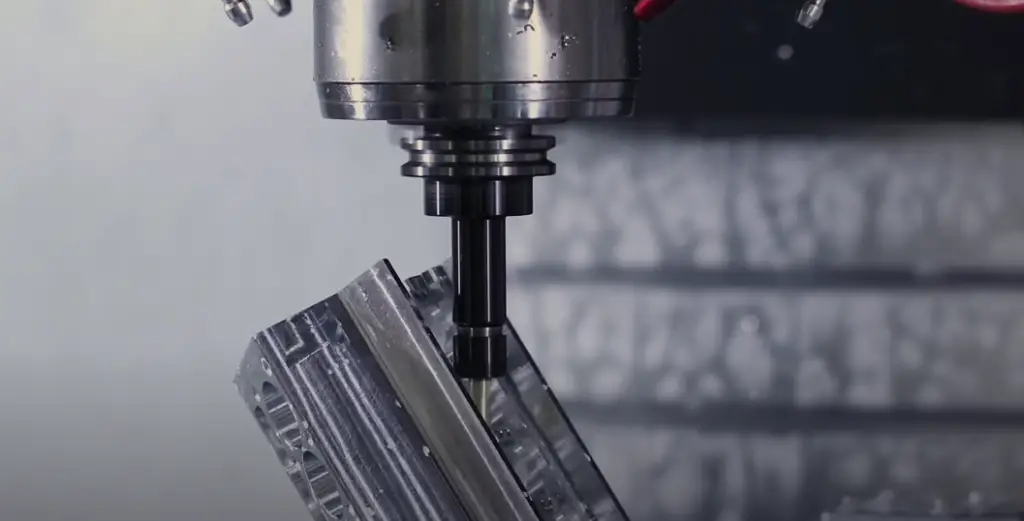 A CNC beginner should seek advice from a specialist before making a purchase, as many stumbling blocks can lead to a bad purchase. A demonstration of the machine with the material of your choice can also be very helpful for interested parties in making their purchase decision. In the long term, home users will have more pleasure if the machine meets the previously discussed processing options and milling accuracies.
Conclusion
Milling workpieces made of wood, metal, or plastic is a common process in industry and craft. If particularly precise work parts are required or if large quantities are to be produced with a consistent shape and quality, computer-controlled CNC milling machines are the most suitable machines. These electronically controlled milling machines are quite expensive and intended for professional production. When making a purchase decision, it is advisable to find out more from the respective manufacturers such as Bernardo, Optimum, and Proxxon, as the machines are very complex and have numerous special functions.
---